Sixth-warmest March on record

Send a link to a friend
[April 07, 2007] After a cold February, the pendulum swung the other way, giving Illinois March temperatures averaging 47.6 degrees statewide, 6.5 degrees above normal and the sixth-warmest March on record since 1895, according to the state climatologist, Jim Angel. Several cities, particularly Champaign-Urbana, set or tied daily high temperature records.
March 13 records were exceeded at Chicago, with 73 degrees; Rockford, at 74 degrees; and Peoria, at 78 degrees; and tied at Champaign-Urbana, with 78 degrees. March 14 records were tied at Springfield, with 75 degrees, and exceeded at Champaign-Urbana, with 78 degrees. The March 25 record was exceeded at Champaign-Urbana, where it was 80 degrees.

Statewide, March precipitation was 3.43 inches, 0.22 inches above normal, based on preliminary data. Most of the heavier rainfall, 3-6 inches, fell over the northern half of the state. The southern half of the state was drier, with rainfall totals of 1-3 inches in most areas.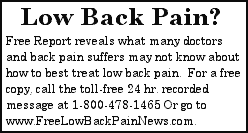 National Weather Service outlooks for April-June and July-September call for both temperatures and precipitation having equal chances of being above, below or near normal.
"Those very warm March temperatures may have fooled us -- and plants -- into thinking spring was here to stay, but wintry temperatures returned in early April," said Angel.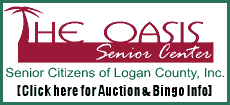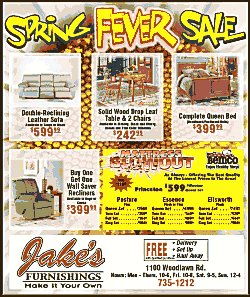 "April is usually when the last freezing temperatures occur: northern Illinois, April 28; central Illinois, April 14–21, and southern Illinois, April 7. If you're thinking of planting tender annuals, add about two weeks to those dates," Angel said.
For more frost information, visit http://www.sws.uiuc.edu/atmos/statecli/
Frost/frost.htm.
Angel, the state climatologist, is on the staff of the Illinois State Water Survey, a division of the Illinois Department of Natural Resources.
Disclaimer: All statistics provided in this article are from the Midwestern Regional Climate Center and are based on preliminary data.
[Text from news release received from the Illinois State Water Survey]