Patricia Blagojevich announces April selections for Children's Reading Club: 'It's Spring!' and 'Tom's Midnight Garden'

Send a link to a friend
[April 11, 2007] CHICAGO -- First lady Patricia Blagojevich has announced the April selections for her Children's Reading Club: "It's Spring!" by Pamela Chanko and Samantha Berger, and Philippa Pearce's "Tom's Midnight Garden." Mrs. Blagojevich began the Children's Reading Club to encourage parents to read with their children. It is a recommended reading list made up of books the first lady and her daughters enjoy at home. The Children's Reading Club applies to all children but specifically targets children between the ages of 7 and 12.
"There is no better gift that we as parents can give to our children than a love and motivation for reading," the first lady said. "Reading is critical to children of all ages because it encourages and fosters creative thinking skills and also teaches children an appreciation and respect for books. The picks for my Reading Club are ones that I have enjoyed with my own girls, and I hope families all across Illinois can also take pleasure in."

"It's Spring!" by

Samantha Berger and Pamela Chanko provides a breezy rhyming text and charming watercolor illustrations. In a simple and yet catchy way, readers are carried from page to page in this beautifully illustrated little book, as one by one the animals spread the word of a new season.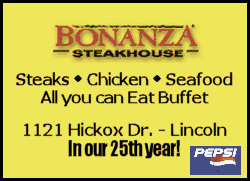 Philippa Pearce is the author of many books, several of which are considered classics both in the United States and in her native England. Her award-winning title "Tom's Midnight Garden," which received the Carnegie Medal and was named an ALA Notable Book, has been adapted for radio and television and was released as a full-length movie. In "Tom's Midnight Garden," a boy named Tom whose brother Peter has measles is being shipped off to stay with Aunt Gwen and Uncle Alan in their boring old apartment. Tom just counts the days till he can return home to Peter. Then one night the landlady's antique grandfather clock strikes 13 times, leading Tom to a wonderful, magical discovery and marking the beginning of a secret that's almost too amazing to be true.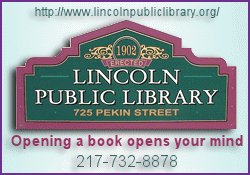 The first lady launched the Children's Reading Club literacy initiative in March of 2005 and has selected books such as "Charlotte's Web," "Harriet the Spy," "The Growing-up Feet," "Henry Huggins" and "Number the Stars" for the recommended list. Each month's book selection is featured at http://www.illinois.gov/firstlady. The first lady hopes the recommended list will enable parents to find books the whole family can enjoy.
[Text from file received from the Illinois Office of Communication and Information]