Pheasants Forever testifies before U.S. Senate subcommittee, supports move toward cellulosic biofuels

Send a link to a friend
[April 10, 2007] BROOKINGS, S.D. -- Pheasants Forever's Dave Nomsen testified at a field hearing for the Energy Subcommittee of the U.S. Senate Agriculture Committee last week. Pheasants Forever was invited to offer its perspective at a national discussion on cellulosic energy production and the 2007 Farm Bill. Pheasants Forever held the distinction as the only national conservation organization speaking at the April 4 hearing, titled "The Next Generation of Biofuels: Cellulosic Ethanol and the 2007 Farm Bill."
While ethanol is typically produced from grains such as corn, it can also be produced from cellulose contained in warm-season native grasses such as switchgrass.

"This biofuels arena as related to perennial cellulosic-based ethanol is the biggest and newest element of the 2007 Farm Bill, and it offers new challenges, opportunities and threats to wildlife habitat conservation," said Dave Nomsen, Pheasants Forever 's vice president of government affairs. "We certainly thank South Dakota senator and ranking committee member John Thune for allowing us the opportunity to have a seat at the table at the onset of this debate. Today's hearing marked an important starting point on this national issue, and Pheasants Forever is pleased to see the debate broaden from grain-based ethanol to one that includes perennial cellulosic-based ethanol."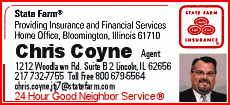 Over the next five years, the biofuels industry is expected to make significant progress toward commercial cellulosic ethanol production, and the 2007 Farm Bill's biofuels and agriculture policies will play a critical role in directing this development. Pheasants Forever recognizes the rush to develop biofuel crops to alleviate energy dependence on fossil fuels; however, the organization believes the U.S. cannot inadvertently sacrifice many of the natural resource conservation victories achieved over the past two decades via the Conservation Reserve Program -- the most successful conservation program in U.S. history -- at the expense of that biofuel race.
"Pheasants Forever agrees that native prairie grasses such as switchgrass can make a significant contribution to our country's energy needs," Nomsen said. "But protecting the benefits of CRP for soil, water and wildlife must be the starting point for the discussion about the future of cellulosic biofuels programs. Pheasants Forever offers a strong call for research and development and consideration of parameters that can make biofuels conservation-friendly and wildlife-friendly. There may be far-reaching benefits from sustainable, next-generation biofuels if wildlife objectives are built into the programs."
Potential benefits from such objectives would include enhanced soil productivity and water quality from native grasses with deep root systems, as well as landowner revenue from the sale of biomass, carbon credits, recreational opportunities and seed sales.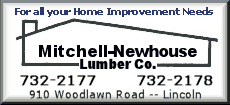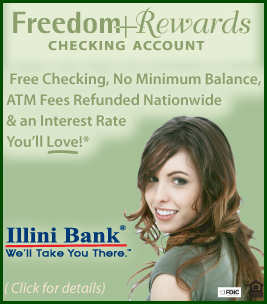 Pheasants Forever recommends careful consideration of these critical areas of the biofuels debate:
Perennial versus annual crops -- Perennial crops offer much more in terms of environmental benefits for soil, water and wildlife conservation when compared with annually planted crops.

Harvest scenarios -- Annual harvest with complete plant removal offers limited environmental benefits, but scenarios with a 50 percent harvest goal can provide important habitat for ring-necked pheasants and white-tailed deer. Also, it's important to harvest these crops outside of nesting seasons in spring and early summer. Leaving stubble height of at least 12-15 inches may ensure adequate residual cover to attract nesting hens the following season.

Monocultures versus mixed species stands -- Monocultures of any grass are extremely limited in providing wildlife habitat, whereas mixed grass stands, including forbs or flowers, can provide very valuable habitat for multiple species.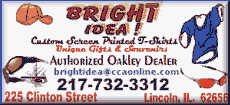 Pheasants Forever and Quail Forever are nonprofit conservation organizations dedicated to the protection and enhancement of pheasant, quail and other wildlife populations in North America through habitat improvement, land management, public awareness and education. The two groups have more than 115,000 members in 700 local chapters across the continent. In 2006, Pheasants Forever spent more than $33.8 million completing 23,552 projects benefiting wildlife on over 460,000 acres. Since the organization's inception in 1982, Pheasants Forever has spent nearly $200 million on wildlife habitat projects and conservation, benefiting wildlife on 4.4 million acres.
For additional information about Pheasants Forever, please visit www.pheasantsforever.org.
[Text from news release received from Pheasants Forever]