Joint statement from Illinois Gov. Rod Blagojevich and Wisconsin Gov. Jim Doyle on United Nations global warming report

Send a link to a friend
[April 10, 2007] Last week was a historic week for our states, our nation and the world in facing the challenge of global climate change.
On Friday, the Intergovernmental Panel on Climate Change of the United Nations, comprised of respected scientists and government officials from 113 countries, issued a new report predicting that global warming will have dire effects including drought, heat waves, rising sea levels, extinction of species, hunger and disease. Burning fossil fuels is the main source of the greenhouse gases that trap heat and warm the earth. Despite the worldwide consensus -- reflected in the report -- that climate change is imminent and its effects could be devastating, the federal government has not taken serious action to reduce greenhouse gases.
And, the U.S. Supreme Court ruled April 2 that carbon dioxide is, in fact, a pollutant and that the U.S. Environmental Protection Agency has the authority under the federal Clean Air Act to regulate greenhouse gases, in contrast to claims by the federal government that it lacks such authority.
We applaud the court's landmark decision and are hopeful that the United States will soon join other nations that have already committed to serious action to address global warming. As the world's leading emitter of global warming gases such as carbon dioxide, the United States has a special responsibility to confront this looming threat to global ecology, economies and public health.
States in the Northeast and West Coast have shown that states do not have to wait for federal action to take meaningful steps to reduce

greenhouse gases. Midwestern states, like Illinois and Wisconsin, are now taking action to address the growing crisis of global warming.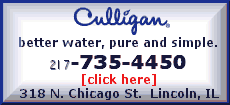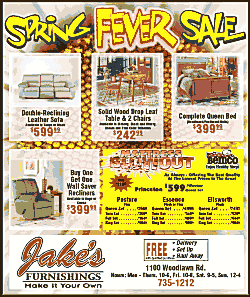 Both Illinois and Wisconsin have established statewide task forces to suggest how our states can achieve meaningful reductions in greenhouse gases while benefiting our states' economies and environment through investment in new, clean technologies.
Both of our states aim to produce 25 percent of the electricity and transportation fuels we need from clean, renewable energy sources like biofuels and wind power by 2025. The windy plains and vast fields of corn, soybeans and other energy crops make the nation's heartland uniquely capable of achieving this ambitious but attainable goal to reduce global warming while becoming more energy self-reliant.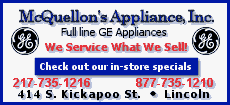 There is no challenge more pressing and more important to face than protecting our planet for the benefit of future generations. As Midwestern governors, we are proud to help lead our nation to a more secure, sustainable and prosperous future where we can meet our energy needs while protecting our planet.
[Text from file received from the Illinois Office of Communication and Information]