Lincoln College presents 'Bus Stop' April 19-22

Send a link to a friend
[April 12, 2007] Lincoln College Theatre Department will present the comedy-drama "Bus Stop," which opens April 19 in the Johnston Center for Performing Arts on the college campus.
"Bus Stop," a comedy by 1950s playwright William Inge, is a story about eight lost souls who are stranded at Grace's roadside diner during a blizzard in the Midwest. The relationships formed by a group of marooned bus passengers focuses on the kindling romance between a nightclub singer and a headstrong cowboy, as well as the poignant lives of the other folks in this street-corner coffee shop. Until the snow is blown away and the curtain is pulled, the story leaves us to wonder how many will change for the better or whether the characters will return to their old ways.

Lincoln College students performing in "Bus Stop" are Anastasia James of Williamsville in the role of Elma; Sari Melnicoff of Naperville in the role of Grace; Craig Noort of Lansing in the role of Bo; Shawn Simmons of Manhattan as Bo's sidekick, Virgil; Erica Cotter of Fairbury in the role of Cherie; Jason Richards of Chicago in the role of Dr. Lyman; Eric Wittke of Waterman in the role of Will Masters, the local sheriff; and Pat Daly of Buckingham in the role of Carl, the bus driver. Alyssa Ciolli of Chicago will serve as the stage manager, and Tiffany Chandler of Peoria is the assistant stage manager.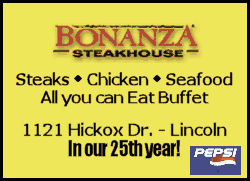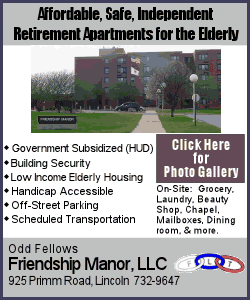 "Bus Stop" is directed by Chris Gray of the college's fine arts faculty.
Showtime is at 7:30 p.m. April 19, 20 and 21, with a matinee performance at 2 p.m. April 22.
Ticket prices are $5 for adults, $4 for children and senior citizens. To reserve tickets, call 217-732-3155, ext. 280, Monday through Friday, 8 a.m.-5 p.m.
[Text from news release received from Lincoln College]