It might not look like he went all that far when you hear that the total distance was about 1 foot, but if you add that it took every day of 18 months, maybe that puts a different perspective on it.

What did he do? He looked like a "beatnik" with long hair.

What does that mean? you may be asking.

Well, you have to go back to the Oct. 11, 2005, Cosmic Bowl for youth. O'Neill hosts this annual event to hear what is on the minds of our youth. He invites legislators and local authorities to come interact and have fun with the youth also.

A young girl called O'Neill in advance to ask if she could come to the event, since it was promoted for local youth and she lived in Peoria.
Nicole came and introduced herself to O'Neill during the event. After talking and sharing about themselves for a bit, she said to O'Neill, "You probably wouldn't believe this about me, but I've been battling cancer."
O'Neill said that he asked if there was anything he could do for her.
She whipped off her wig off and said, "Yes, you can grow your hair for Locks of Love," a program that takes human hair and makes wigs for children cancer patients. (Locks of Love program)
O'Neill didn't hesitate and said that he would.
They continued to talk, and he learned about her goals in life. She wanted to play volleyball and do cheerleading, then to graduate from high school and go on to become a lawyer. "I'm not going to let it beat me," she told him.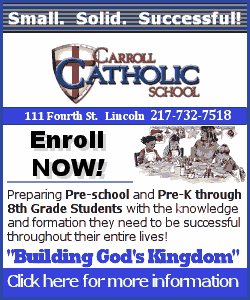 O'Neill was humbled when she said that she thought he was a terrific role model. He said that she was really a role model for him.
It wasn't until the next day as he looked into the Locks of Love requirements that he discovered he would need to grow his hair to measure 12 inches for the cut.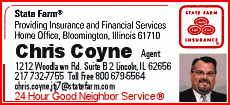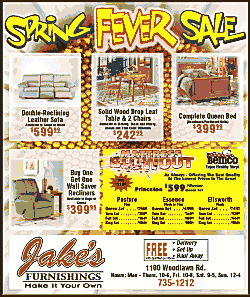 As his hair grew, he regretted that he no longer had his Harley, and in fact was a collared shirt-and-tie kind of guy now. When his hair began to get long and a little out of place in the roles he was doing now, he distributed letters to the media to make known to the public the reason for his hippy look.
O'Neill said that he chose Rachel Zamrazil of Zamrazil & Company to do the cut because, like himself, she is also a big animal lover. A picture of her dog sits at her station.
With the tail cut off and the clippers buzzing, O'Neill reflected, "Life is rough enough. We all need someone to stand beside us."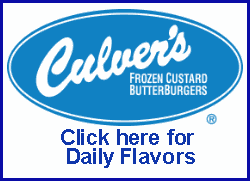 Nicole did not want to be a part of the media blitz this week. But O'Neill relayed joyfully that the cancer is in remission; she has done all the things that she wanted to do along the way and will be going to college next fall, still following her dream to become a lawyer.
O'Neill said that he has been amazed at what he has had the opportunity to do in his life. He's overcome many handicaps that normally wouldn't allow someone like him to be an elected official or to do other many of the other things that he's done. He's had many physical challenges, including arthritis, spinal surgeries and just this week had to have all his teeth removed because of getting hit in the face with a ball a few years ago.
He believes in being open and honest, and puts his whole heart into doing things for others.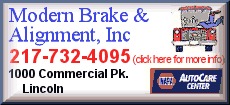 Currently he is being followed around by a videographer, Heather Otto, to put his current life experiences on tape to send to a publisher. The publisher would like to have a book and possible movie done on his life.
Always looking to help our young people in any way he can, O'Neill is looking forward to the next Cosmic Bowl, set to be held at Logan Lanes from 6 to 8:30 p.m. on May 12. He hopes there will be another great turnout.