44th District weekly update

Send a link to a friend
Town hall meeting Monday night on governor's tax increases
From Sen. Bill Brady
[April 16, 2007] BLOOMINGTON -- Rep. Dan Brady and I will host a town hall meeting Monday night at Bloomington City Hall to discuss Gov. Rod Blagojevich's proposed $8.7 billion tax increase with Bloomington area residents and business owners. The forum is scheduled for 6:30 p.m. in the city council chambers, 109 E. Olive St. in Bloomington.
The governor has proposed a new gross receipts tax, which will cost state businesses and consumers an estimated $7.6 billion. In addition, he has proposed a 3 percent payroll tax, estimated to cost Illinois businesses and consumers $1.1 billion, to fund his plan to subsidize health care insurance for the uninsured.

The governor's proposal would be the largest single tax hike in the country in at least the last decade. We want to hear from the people of the Bloomington-Normal area, and we want them to understand the detrimental impact these huge tax increases will have on Illinois families and the Illinois economy.

The town hall meeting is open to all interested residents and business owners.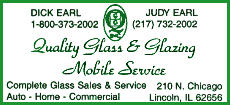 Reminder: College Illinois enrollment ends April 24
Families wanting to invest in their children's future college education at today's prices have until April 24 to participate in the ninth annual enrollment period for College Illinois, the state's prepaid tuition program.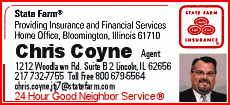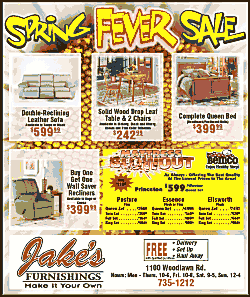 The program is completely tax-exempt in Illinois, and its designation as a 529 program ensures that contract earnings are also exempt from federal income tax.
Different plans are available and can be purchased with a lump-sum payment or monthly installments. Contributors can purchase from one to nine semesters, and benefits can be used at any community college or university, public or private, in the nation.
Once a plan is purchased, anyone -- grandparents, relatives, family, friends -- can make a payment on behalf of the beneficiary.
Since the program was established in 1997, more than 53,000 contracts, representing 168,630 years of prepaid college, have been purchased.
Information and applications are available by visiting www.collegeillinois.com or by calling toll free 1-877-877-3724.
[Text from file received from Sen. Bill Brady]