City of Lincoln treasurer gives monthly report

Send a link to a friend
Urges aldermen to think on how to pay for new road projects
[April 17, 2007] City officials may have felt a brief sigh of relief having completed a new fiscal year budget Saturday that is in the black, but the city treasurer isn't letting them relax too much. Les Plotner delivered his monthly treasurer's report Monday evening and cast an eye to future financial challenges the aldermen will need to address.
In his report, Plotner said that at the end of March the city had a $4,275,115 bank balance and $662,792 in the general obligation bond investment, for a total of $4,897,907 in the general fund.

He cautioned councilmen not to feel too secure, because there are a lot of transfers, replacement tax loans and more to come out of those funds. He hoped to see $500,000 left after all is done.

He brought forth a preliminary consideration for the aldermen. On Thursday, Abraham Lincoln Memorial Hospital will present preliminary and final plat development plans to build along Business 55 west of town. In the development agreement, the hospital is asking the city for some infrastructure, which includes new roads and traffic signals.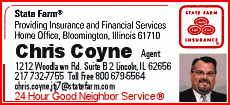 He observed that there is no money to set aside for this.
Plotner suggested that the aldermen consider getting a referendum for a 0.5-cent non-home-rule sales tax. It would take about 3 1/2 to four years to accumulate the amount that would be needed to cover this street work. You would borrow the money and pay it back out of this fund, he said.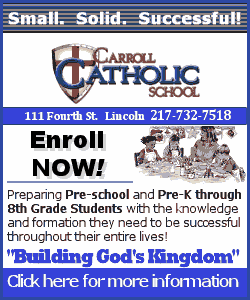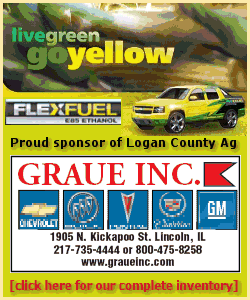 You accomplish two things doing it this way, he said. You put it to the people to approve, and it provides the money.
He had checked with the county clerk, Sally Litterly, and it could go on next February's ballot. If approved by voters, the money would start roll in by October 2008.
If this isn't what you want to do, he said, "We'll have to look for where that money will come from."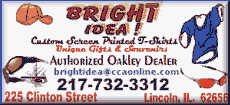 Invested police and firemen pension funds continue to grow. There has been some relief from requirements that Illinois was going to place on where investments could be made, Plotner said. Sen. Collins has been pushing for there to be no government money invested in any company that has any holdings in Sudan. It is very difficult to sort out who those companies are. There are so many that you can't tell where they are -- for example, Coca-Cola, Plotner said.