CIEDC Logan County Head Start celebrates Week of the Young Child

Send a link to a friend
Events planned throughout week
[April 19, 2007] CIEDC celebrates the Week of the Young Child, April 22-28, to recognize the needs of young children and thank educators and others involved in the education and care of young children. Week of the Young Child is celebrated across the country by hundreds of local organizations working to improve opportunities for all young children.
"Early learning experiences are crucial to the growth and development of young children," said Sarah Puls. "Week of the Young Child is a time when we can work to recognize the importance of providing early learning opportunities and working to build better futures for all young children."

Logan 2 Head Start center, at 200 Centennial Court in Lincoln, will have an open house on Monday from 9:30 to 11:30 a.m. and from 5 to 7 p.m. On April 27 they will have a "cleanup walk" at 10 a.m. around the center to help keep the neighborhood clean, followed by a balloon launch at 10:30. The balloons will have a message about keeping the earth clean.

The Logan 1 and 3 center, located at 721 Wyatt Ave., will host an open house from 11 a.m. to 1 p.m. and from 5 to 7 p.m. on April 26. They will also be doing balloon launches at 10:30 a.m. and 1:30 p.m.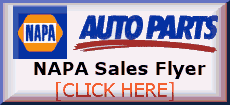 These events are a great opportunity for families to come and see what Head Start has to offer and enroll their child for the 2007-2008 school year. The public is welcome to attend all of these events and celebrate with the children.
Across the country, young children and their families depend on quality education and care, which help children to get a great start and bring lasting benefits for our society as a whole.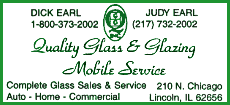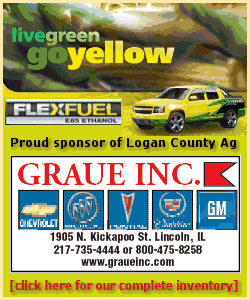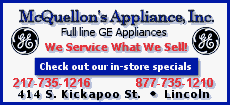 CIEDC Head Start recommends ways to show that high-quality early education is the right choice for kids:
Volunteer your time to work with children and teachers at a school, community center, Head Start or child care program.

Support policies and programs that help improve professional opportunities and compensation for teachers and staff.

Thank early childhood educators and others who play a vital role in preparing young children to succeed in school and beyond.
CIEDC, a Community Action agency, operates the Head Start program in DeWitt, Fulton, Logan, Mason, Menard and Piatt counties and employs over 80 early childhood professionals working together to improve professional practice and working conditions in early childhood education and to build public support for high-quality early childhood education programs.
[Text from file received from Central Illinois Economic Development Corp.]