"For too long, working families in Illinois have gone without health care coverage -- hurting their livelihood, their health and their families. Millions of others who do have coverage are just one illness or job change away from losing it. We've put together a plan that will give every uninsured person in Illinois access to the coverage they need and will help bring down costs for everyone else," Blagojevich said. "We know that the time is now for health care reform in Illinois, and we're pleased to have top health providers and experts from around the state on board to help us achieve our goal of health care for all Illinoisans."
The cost of health care is rising dramatically nationwide, leaving more and more people uninsured and forcing businesses to drop or significantly cut back coverage. As a result of faster-than-inflation rate increases, the number of uninsured nationally has increased by 6 million since 2000. The cost of providing health services to uninsured people puts significant pressure on families, the health care system and the state's economy:
Lack of insurance is the sixth-leading cause of death in the U.S.

Medical-related bankruptcies have jumped 2,200 percent since 1981. The middle class accounts for 90 percent of these cases. And in many of these cases, the families who suffered bankruptcies had health insurance. They just couldn't keep up with the rising costs.

A FamiliesUSA study found that the health insurance premiums for families in Illinois increased by $1,059 due to costs incurred by the uninsured. As health insurance premiums increase and employers cut back on coverage, employers who continue offering benefits pay more.

The HR Policy Association estimates the annual cost of reduced productivity due to uninsured workers in the nation's top 200 largest companies is between $87 billion and $126 billion.
Businesses are significantly affected by skyrocketing health care costs. Over the past five years, health insurance premiums for businesses have increased nearly five times faster than inflation and four times faster than wage growth. While surveys show that employees consider health insurance to be the most important benefit and a leading reason to stay with an employer, the cost of health insurance premiums for employers increased nearly 87 percent between 2000 and 2006. In one startling example, General Motors now spends more money on a per-car basis on health insurance than it does on steel.
"There are too many people that are uninsured. They come to the emergency room, but by the time they get there, the prognosis is worse. We are not letting people die in the streets, but their life expectancy is lower when they can't get the preventative care they need," said Howard Peters, Illinois Hospital Association senior vice president.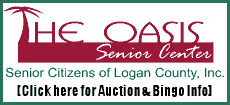 "Real-life issues spawned this legislation," said Ken Smithmeir, president of Decatur Memorial Hospital. "The reality that we as health care providers see is people die because of our fatally flawed system. I encourage you to not lose sight that this is the right thing to do."
Under Blagojevich, Illinois has expanded access to health care to over 560,000 more people and, through the All Kids plan, became the first state in the nation to provide access to comprehensive health insurance to every uninsured child in the state. As a result, the Kaiser Family Foundation ranked Illinois No. 1 in the nation for adding working parents to health care for three years in a row and credited Illinois for sparking a national movement to provide health care to all children.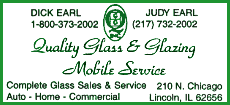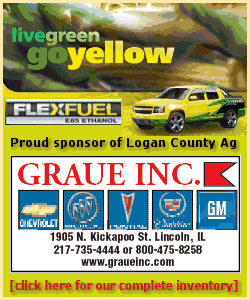 While the governor's All Kids plan, which took effect last year, extended coverage to all children in the state, approximately 1.4 million adults in Illinois are currently uninsured. A majority, roughly 75 percent, are from families with moderate incomes. The governor's Illinois Covered plan will provide affordable coverage to the uninsured and will also help many middle-income families and small businesses that are currently enrolled in health insurance plans save thousands a year on health care costs. The plan will also reform the existing health care system to improve quality and require more accountability.

A new report authored by nationally renowned health economist Dr. Kenneth Thorpe suggests that without Blagojevich's health care reforms, health care spending in Illinois will almost double within 10 years, growing 1 1/2 times faster than the economy and more than twice as fast as wages. In the absence of the Illinois Covered reforms, employers will spend $26 billion on health care in 2011, or about 10.2 percent of their payroll, and households will spend nearly $32 billion in out-of-pocket costs and health insurance premiums. Thorpe's analysis suggests that the Illinois Covered legislation can save over $15 billion in health care costs by 2011, making the return on investment for the state over 2-to-1.

The primary components of Blagojevich's Illinois Covered plan include:

Creates an affordable, comprehensive insurance plan that anyone without access to employer-sponsored health insurance in Illinois can purchase. This statewide pool of coverage will offer Illinoisans lower and stable rates. Business groups such as chambers of commerce will be able to connect many of their members with this new, affordable insurance, and small-business owners can also purchase this product on behalf of their employees.

Illinois Covered Rebate:

Lowers premiums for moderate- to middle-income Illinoisans ($20,000-$80,000 for a family of four) to help them afford their health insurance. The rebate will vary based on income, and those with lower incomes would get a larger rebate. Illinoisans can get rebates to lower their costs of their employer-sponsored health insurance or can get it for the new Illinois Covered Choice program.

Illinois Covered Assist:

Provides comprehensive medical coverage to individuals or couples who are very low-income (individuals currently making less than $10,210 annually and couples making less than $13,690). This program is similar to FamilyCare, Medicaid and All Kids, providing individuals with the medical coverage that they need with only nominal co-pays that they can afford.

The governor also proposes expanding the existing FamilyCare program to 400 percent of the federal poverty level for those who do not have access to employer-sponsored coverage, to expand health benefits for workers with disabilities and to allow dependants to retain coverage through their parents' insurance through age 29. Additionally, the state will work with both consumers and health care providers to develop a "Roadmap to Health" that will improve the state's overall health care system and promote wellness, while better managing chronic conditions, the most important component for driving down overall health care costs.

[Text from file received from the Illinois Office of Communication and Information]