"In the past several years, our nation has rediscovered that reaching out to help others is essential to our well-being," said Roger E. Walker Jr., director of the Department of Corrections. "Volunteers are the ones who unselfishly give of themselves and step forward in times of need. We saw it after Sept. 11, we saw it after Hurricane Katrina. And, closer to the home front at Corrections, we see it every day in our prisons. I am very proud of the agency's employees and volunteers alike. Together, they stand strong as one family and move the department forward by providing positive change in the lives of inmates."

"Volunteers play a significant role in our agency through the mentoring of incarcerated youth," said Kurt Friedenauer, acting director of the Department of Juvenile Justice. "Their teachings and words of encouragement are important to the well-being of the youth. Through their positive guidance, youths are able to gain valuable life skills that play a vital part when returning to their families and communities."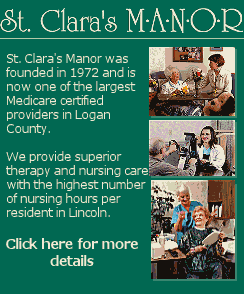 Phillip L. McLaurin
Phillip L. McLaurin, a college counselor for SIU-Edwardsville, has provided volunteer services at Southwestern Illinois Correctional Center in East St. Louis since 2004. He assists offenders to achieve educational goals and develop self-esteem and vocational skills through various programs. During this past year, he has given offenders the opportunity to become a positive asset to the communities they return to and has also increased their awareness of continued substance rehabilitation. His professionalism and motivating attitude brings an enhancement to the programs established to help offenders become productive citizens upon their return to the community.
McLaurin also participates as a volunteer in the Pre-Start program and illustrates various skills and techniques for successful job interviews. Through his volunteer services, offenders have experienced a change in their attitude and outlook on life. This has been evident by the increased number of men requesting information on various vocational programs and educational and job opportunities offered to offenders.
As stated in his nomination, McLaurin sets standards for others to follow. His tireless efforts, genuine attitudes and concerns have made an impact in the lives of those who are less fortunate and have set standards for others to follow.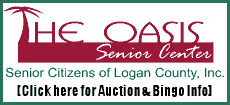 Tim Tomlinson
Tim Tomlinson is an Ivy League emeritus associate director of the Morris Arboretum of the University of Pennsylvania. He began dedicating his time to IYC-Pere Marquette in March 2005 as an educational tutor. Since then, a number of youths have graduated from eighth grade, high school or obtained their GED. During graduation ceremonies, Tomlinson served as the center's guest speaker and encouraged youth to strive to be the best they can.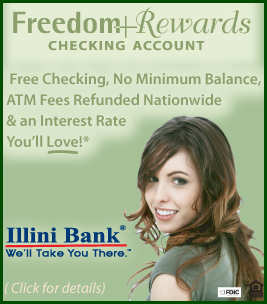 Tomlinson's passion of helping others is evident in the hours he volunteers weekly. He was instrumental in serving as coordinator of the center's new program called GROWE, an acronym for garnering responsibility, ownership and work ethic. GROWE is a horticulture program focusing on learning through the personal care of various trees, plants and flowers. Tomlinson has students research the plants' origin and then empowers and encourages the students to provide slide presentations to both youth and staff on the difference between annuals and perennials.
Tomlinson is a valuable resource for IYC-Pere Marquette. According to his nomination, his passion, commitment and expertise are priceless.
More than 5,000 volunteers provide programs and services that otherwise would not be available to the incarcerated men, women and youth located within the departments of Corrections and Juvenile Justice. During the past year, volunteers have donated more than $2 million in time and goods to the incarcerated.
At the two departments, volunteers assist in various ways, ranging from mentoring and meeting the religious needs of inmates to offering alcohol and drug rehabilitation such as Alcoholics Anonymous and Narcotics Anonymous. Volunteers tutor, conduct church services and Bible studies, and lead parenting, art, music, poetry and literacy classes.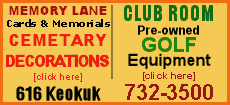 The Department of Corrections operates 28 adult correctional centers and eight adult transition centers as well as various work camps and boot camps. The agency is responsible for managing more than 80,000 inmates and parolees.
The Department of Juvenile Justice operates eight youth centers and oversees 1,400 incarcerated juveniles. Through this department created in July 2006, young offenders receive individualized services, including educational, vocational, social and emotional services that will help enable them to become productive adults. In addition to the services provided inside juvenile facilities, the new department also provides transitional and post-release treatment programs for juveniles, including counseling, mental health and substance-abuse services.
If you are interested in the Volunteer Services Program at the Department of Corrections, contact Marcy Nolan, volunteer services manager, at 217-522-2666, ext. 6101.
[Text from news release from the Illinois Department of Corrections and the Illinois Department of Juvenile Justice received from the Illinois Office of Communication and Information]