Weather highlights -- travel weather

Send a link to a friend
[April 19, 2007] HOPEWELL JUNCTION, N.Y. -- The start of the week was a traveler's nightmare, thanks to a powerful nor'easter type storm causing havoc with flight schedules nationwide. Hundreds of flights were expected to be canceled or delayed as the storm pounded the Northeast with high winds, flooding rains and heavy snow. The worst of the weather was in the Northeast; however, the ripple effect was felt nationwide. The weather quieted down by midweek, but added weather problems could occur at a number of airports. By Thursday, rain will be slowing things down from San Francisco northward into Portland and Seattle. A few midweek thunderstorms will cause delays in Dallas and Denver. Chicago and Atlanta are both looking pretty good this week, with only minor showers expected.
Powerful nor'easter strikes: A storm that many are calling the worst to hit the East Coast since December of 1992 is being blamed for at least three deaths, along with widespread flooding and near record amounts of rainfall. From West Virginia to Connecticut, residents were urged to stay home from work and school on Monday as the storm intensified off Long Island. More than 8 inches of rain had fallen in New York City as of Monday morning, 7.52 inches of that coming on Sunday. Extreme coastal flooding was forecast from New Jersey to New England as winds of tropical storm force were expected to push tides a few to several feet above normal. More than 600 flights were canceled on Sunday as torrential rain battered coastal areas and heavy, wet snow piled up further inland. Eighteen inches of snow was expected for parts of upstate New York and northern New England. The storm was also responsible for deadly tornadoes that struck from the Carolinas to Florida on Sunday.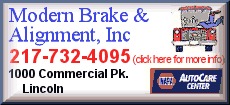 Freak wave hits Acapulco
A rogue wave slammed ashore in Acapulco, Mexico, last week, dragging six people walking along the beach into the ocean. The wave struck on a sunny, hot day with little wind and little other wave action occurring at the time. The wave pushed seawater hundreds of feet inland, rising to the bumpers of cars in the parking lots of the hotel-lined boulevard. Unusually high waves such as this one can strike in otherwise good weather due to meteorological phenomena occurring hundreds or even thousands of miles offshore.
Gray to Gore: "Hogwash"
One of the nation's most well-known hurricane prognosticators is calling Al Gore "a gross alarmist" for making a documentary on global warming. Speaking at the National Hurricane Conference in New Orleans last week, William Gray was quoted as saying that Gore is "one of those guys that preaches the end-of-the-world type of things. I think he's doing a great disservice, and he doesn't know what he's talking about." And, speaking of not knowing what he's talking about, Gore's camp exercised extreme politeness in not pointing out that Gray's forecasts over the past two hurricane seasons have been waaaaaaaaaaaaay off the mark.
CompuWeather case of the week -- "Lasso that shopping cart!"
We've all seen it happen at least once. A grocery store parking lot on a windy day. Empty shopping carts that seem to have a mind of their own. BAM! Dented car door. It happens often, despite the best efforts of store management to dispatch employees outside to corral the wayward carts in a timely fashion.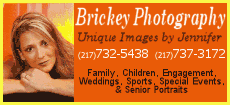 Shopping carts are one thing, but when a full-sized metal dumpster is the rolling culprit, the damage inflicted can be more substantial. And that's exactly what happened to the owner of a BMW in the parking lot of a Kash-n-Karry in Florida. She came out of the store to find the dumpster up against the side of her car, along with damage to the passenger-side door, the side panel and window. Even the frame of the vehicle was bent slightly from the force of the 450-pound dumpster hitting it.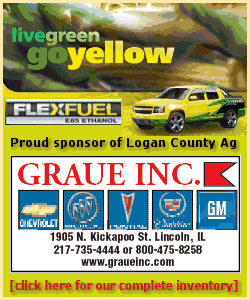 The owner of the car filed a damage report with the store, and the report was subsequently sent along to their insurance carrier, which made payment on the claim.
The insurance company's subrogation unit began an investigation that included a call to CompuWeather. An analysis of the wind indicated that it was strong that day, with gusts going as high as 30 mph when the incident took place. But was that enough wind to cause a heavy dumpster to roll on its own? Further investigation was warranted.
Over the course of the previous several years, the insurance company had processed a number of damage claims stemming from wind-driven shopping carts. Those dates were provided to CompuWeather, and the meteorologist analyzed the wind and weather on those days as well. The report showed that on all of the previous days when cart damage occurred, the wind speed was at least 27 mph. And on a few of the days, winds exceeded 40 miles per hour.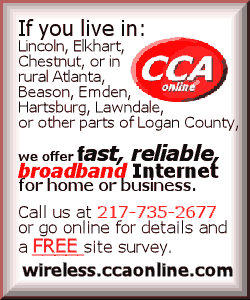 So it was deduced that a wind of at least 25-30 mph was required to cause the much-lighter-weight shopping carts to careen out of control. It didn't seem likely that a heavy dumpster could be moved by winds of similar speeds.

With weather now ruled out as a possibility, the investigator began looking elsewhere. It was eventually determined that the dumpster had a faulty braking device on its wheels, and that the refuse company had made a pickup during the time that the BMW owner was parked in the lot. When the dumpster was emptied and placed back on the ground, it started rolling because of the faulty brake and ended up colliding with the car. The insurance company recovered what it had paid out from the refuse company.
CompuWeather's quick way to document a case
CompuWeather's timeline comparison charts are the perfect way to quickly and easily document the weather conditions for any case or claim. Wind speed, storm surge, rain, snow, wind gust (three-second or five-second) and wind direction are all variables that people can request on their timeline charts, allowing easy comparison of conditions and when they occurred. Timeline charts are customized for a case and can be city- or address-specific, depending on individual needs.
[Text from Compu-Weather]
Throughout the past 31 years and 56,500 cases, CompuWeather has earned the reputation for being the nationwide leader in forensic meteorology. For professional forensic weather services, call 800-825-4445.