Champaign, Ill. - Illinois head coach Bruce Weber announced today the signing of forward Rodney Alexander to a national letter of intent. One of the top-ranked junior college recruits in the nation, the 6-7, 225-pound Alexander currently attends Redlands Community College in El Reno, Okla. He is a native of Benton Harbor, Mich.

Alexander averaged 13.8 points and 5.3 rebounds this past season at Redlands while shooting 58.7 percent from the field. He is the No. 14-ranked player nationally in the Junior College Top 125 by Rivals.com. Alexander helped lead Redlands to a No. 1 ranking in the NJCAA D-1 poll for three straight weeks during the season, a No. 2 ranking in the final regular season poll, and an overall record of 29-2 on the year. His coach at Redlands, Steve Eck, has since taken over at Cowley County C.C. in Arkansas City, Kan.

Prior to enrolling at Redlands, Alexander attended Benton Harbor High School under the direction of head coach Ramsey Nichols. Teaming with DePaul's Wilson Chandler, he averaged 14 points and 10 rebounds as a senior in 2004-05, helping lead Benton Harbor to an undefeated regular season and a No. 1 ranking in the state poll.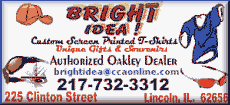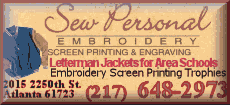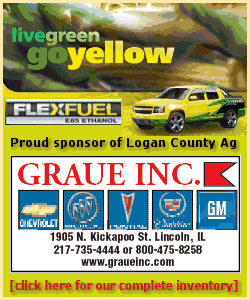 "We are thrilled to welcome Rodney to our program, he's a great kid from a very solid family," Weber said. "He has experienced success playing in winning programs at both the high school and junior college levels. He gives us more athleticism, depth and experience at forward, and he is capable of playing both power forward and small forward. Rodney was known as a leaper and rebounder in high school, but while at Redlands he worked very hard in developing his perimeter game while still being an inside force."
Alexander will become the first Michigan native to play for the Illini since Glynn Blackwell of Highland Park, Mich. (lettered from 1986-88), and he is the first junior college player to sign with the Illini since Blandon Ferguson of the College of Southern Idaho signed in the spring of 2001 (lettered from 2002-03). Alexander is the fifth member of Illinois' 2007 recruiting class, joining point guard Demetri McCamey (Westchester, Ill./St. Joseph H.S.), shooting guard Quinton Watkins (Compton, Calif./Dominguez H.S.), power forward Bill Cole (Peoria, Ill./Richwoods H.S.) and center Mike Tisdale (Riverton, Ill./Riverton H.S.).
[Text copied from FightingIllini.com news release]