$18.7 allocated for road and bridge improvements in the 50th Senate District during fiscal 2008

Send a link to a friend
12 new road construction projects
[April 20, 2007] SPRINGFIELD -- More than $18.7 million has been allocated for road and bridge improvements in the 50th Senate District during fiscal 2008, according to state Sen. Larry Bomke, R-Springfield.
The fiscal 2008 Highway Improvement Program will bring 12 new projects to the area and in the next six years, 42 total projects. These projects are to be completed between fiscal 2008 and 2013 at a cost of $95.615 million.

"I'm pleased to see these projects placed on the road plan," Bomke said. "My only concern is whether they will be completed as promised, since there have been so many Road Fund raids by this administration."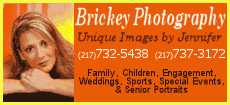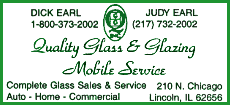 Bomke explained that the six-year Illinois Department of Transportation road program is a $10.875 billion state program that includes $7.037 billion in federal funds, $3.128 billion in state funds and $710 million in local funds (see related article). IDOT has allocated a total of $1.875 billion for fiscal 2008 projects throughout the state.
Fiscal 2008 road projects for the district:
0.3 miles north of Southwind Road south of Springfield to 0.6 miles north of Interstate 72 east of Springfield -- resurfacing and bridge repair; $10,300,000

0.4 miles west of Second Street to I-55, and Sixth Street from south of Hazel Dell to I-55 -- resurfacing, bridge repair, bridge deck overlay and bridge joint repair; $3,000,000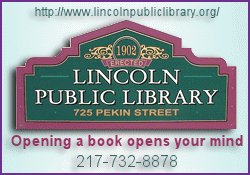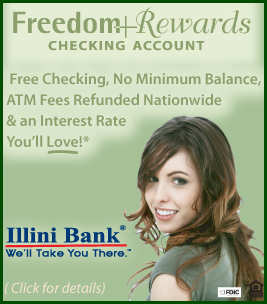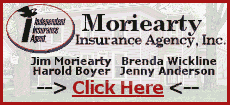 Bruns Lane to Palomino Road -- traffic signal modernization and signal timing and progression; $75,000

0.2 miles south of Illinois 29 to 0.1 miles north of Mansion Road in Springfield -- patching; $1,000,000

Magnolia Drive to 0.4 miles east of I-55 -- demolition, $200,000, and land acquisition, $1,000,000

Horse Creek at Pawnee ECL -- bridge beam replacement, bridge deck overlay and bridge superstructure; $1,250,000

Panther Creek 0.8 miles west of Auburn -- bridge replacement, $1,050,000, and land acquisition, $50,000

Design surveys in the district -- $125,000

Land acquisition surveys in the district -- $125,000

Fancy Creek 1 mile north of Sherman interchange -- bridge rehabilitation and bridge painting; $560,000
[Text from news release sent on behalf of Sen. Larry Bomke and received from Illinois Senate Republican staff]