IDVA announces annual hunting and fishing licenses for disabled veterans now permanent

Send a link to a friend
Annual recertification becomes one-time issue
[April 21, 2007] SPRINGFIELD -- In light of a recent letter received from Lake County Vietnam veteran Ray G. Canaday, Illinois Department of Veterans' Affairs Director L. Tammy Duckworth announced Thursday that the annual free hunting and fishing licenses the department issues for disabled veterans will now be a one-time, permanent issue. The new policy will save disabled veterans throughout the state the inconvenience, transportation costs and time for a yearly trip to renew their license.
"This new policy will make it easier for our veterans to be able to enjoy and experience the natural wonders of our country that they so bravely protected, without the extra hassle of having to go reissue it year after year," Duckworth explained. "I want to encourage our veterans to visit their local veteran service office and apply for this free license. And remember, while visiting the veteran service office, veterans can learn about the other state programs and benefits that are available. The Illinois Department of Veterans' Affairs is always here and willing to listen to the veterans' opinions on ways they feel our services can be improved. I want to thank Ray Canaday for voicing his opinion. This change will make life easier for our fellow comrades."
Last month Canaday submitted a letter questioning the need for the state's hunting and fishing licenses for disabled veterans to be issued annually. He said that for some disabled Illinois veterans, it isn't that easy to get to a veteran service office. Depending on where the veteran lives, the time spent traveling to renew the license could be up to two hours and results in unnecessary vehicle expenses. Canday said that the license was convenient and easy for those veterans who live close to a veteran service office, but if this free license were to be a true benefit for all qualified veterans, the department needed to change its policy.
Duckworth and the Department of Veterans' Affairs heeded his words. As of April 19, the state's free hunting and fishing licenses for disabled veterans will be a one-time issue with no expiration date. At the VFW Post 4600 in McHenry on Thursday, Duckworth presented Canaday with a plaque and certificate of appreciation for his letter that sparked the policy change.
"Though this benefit is a small benefit, it is very important to the veteran community and an entitlement that they deserve," Canaday said.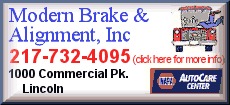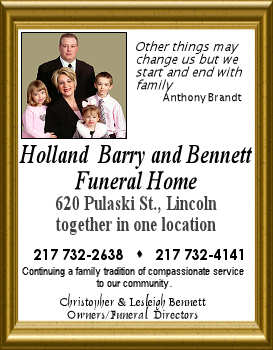 Eligibility for the free hunting and fishing license remains the same. The veteran must have a service-connected disability, be in receipt of a total U.S. Department of Veterans Affairs disability pension, or be in receipt of a military disability retirement pay and have a letter from the USDVA showing the veteran would be entitled to VA compensation at a rate of 10 percent or greater if military pay was waived. Out-of-state disabled veterans are also eligible for the license. Those veterans drawing retirement pay only and who have not applied to the USDVA for a service-connected rating will not be issued a license until after the USDVA has made a service-connected rating.
During the initial request for the license, the veteran must provide the Department of Veterans' Affairs with disability documentation that is no more than a year old. Only when the veteran provides proof of the disability or pension benefits will the license be issued.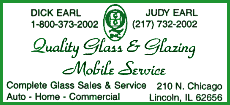 Eligible veterans must visit one of the service offices for initial issuance. A full list of these offices is available at www.state.il.us/agency/dva or by calling 1-800-437-9824.
The state's 73 veteran service officers help veterans cut through the red tape and bureaucracy associated with applying for and receiving compensation and other benefits from the federal Veterans Administration. Their primary job responsibility is assisting in applying for nearly $400 million in federal money that goes unclaimed each year by the 26.4 million veterans across the country, and the officers serve as a liaison between the state and the federal VA.
[Text copied from Illinois Department of Veterans' Affairs news release received from the Illinois Office of Communication and Information]