SLEEPWEAR SOLD BY DISNEY STORES POSE BURN HAZARD
Disney Stores North America is recalling Baby Einstein Caterpillar Sleepwear and Baby Einstein Duck Sleepwear sold nationwide at Disney Stores from April 2006 to May 2006. This sleepwear fails to meet the children's flammability standard, posing a risk of burn injury to children.
The sleepwear was sold in two styles, including green with blue sleeves, which has a caterpillar design on the front, and yellow with orange sleeves, which has a duck design and "Quack! Quack!" printed on the front and duck beaks on the feet. "Baby Einstein" is printed on the back of the sleepwear. "Disney Store" is printed on a tag inside the pajamas.
Consumers should return the sleepwear to any Disney Store for a full refund.
Consumers can also contact Disney Store at 866-902-2798 between 8:30 a.m. and 5 p.m. Pacific time Monday through Friday. More info at www.recalls.org.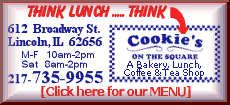 SWEATSHIRTS POSE STRANGULATION HAZARD
RedEnvelope Inc. is recalling Life is goodŽ Children's Sweatshirts sold nationwide from March 2006 to March 2007. The garments have a drawstring through the hood, posing a strangulation hazard.
The recalled sweatshirts have "LIFE IS GOOD" written on the front in sewn-on letters. They were sold in children sizes small (6-8), medium (10) and large (12) with drawstrings through the hood.
Consumers should remove the drawstrings and obtain information about returning the sweatshirts for a full refund by contacting RedEnvelope Inc. at 877-733-3683 anytime, or visit www.redenvelope.com. More info at www.recalls.org.
SMALL WIRE CAN PROTRUDE THROUGH SHREK HEADBANDS
Paramount Pictures Corp., under contract with DreamWorks Animation SKG, is recalling Shrek Ears Headbands distributed by Pepsi Bottlers as a giveaway product to their employees from February 2007 to April 2007. A small wire can protrude through the fabric of the ears on these headbands, posing a risk of cuts.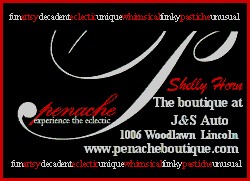 The item is a plastic headband covered in bright green fabric with two ears similar to the character Shrek from the DreamWorks film series. A tag attached to one of the ears reads "DREAMWORKS" and "THE THIRD," and shows the top of the Shrek character's head.
Consumers should call 800-782-6116 between 8 a.m. and 8 p.m. Eastern time Monday through Friday to receive a free replacement item. More info at www.recalls.org.
CHILDREN'S JEWELRY CONTAIN LEAD
Cardinal Distributing Co., of Baltimore, Md., is recalling Children's Charm Bracelets and "Sportswear" Necklaces sold nationwide from January 2006 to April 2007. The paint on this jewelry contains high levels of lead
The recalled necklaces have sports-themed pendants, including blue or green basketballs, yellow stars, "01" and "Perfect 10." The pendants hang from a black cord. The bracelets include green or pink painted heart-shaped charms and silver-colored charms shaped as suns, moons, stars, padlocks, keys, rattles and fish bones.
Consumers should discard the jewelry. Consumers can contact Cardinal Distributing Co. Inc. at 800-368-2062 between 9 a.m. and 5 p.m. Eastern time Monday through Friday or visit www.vendingdepot.com. More info at www.recalls.org.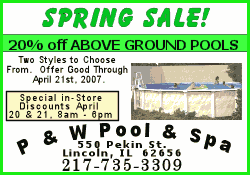 GEL CANDLES CAN BREAK
McCormick Distilling Co., doing business as Tequila Rose Distilling Co., is recalling Tequila Rose Strawberry Cream candle sets sold nationwide from January 2007 to March 2007. The martini glass containing the gel candle can break while the candle is burning, posing fire and burn hazards.
The recalled gel candles came in the Tequila Rose Strawberry Cream set, a Valentine's Day gift set. The candle has pink gel and is contained in a martini glass. The words "Tequila Rose" and "Made in China" are printed on the glass. The gift set also includes a 750-milliliter bottle of Tequila Rose Strawberry Cream liqueur.
Consumers should contact Tequila Rose Distilling at 800-567-7303 between 8 a.m. and 5 p.m. Eastern time Monday through Friday for instructions on how to get a free replacement candle or visit www.tequilarose.com. More info at www.recalls.org.
BOUNCER SEATS CAN BREAK
Oeuf LLC, of Brooklyn, N.Y., is recalling Infant Bouncer Seats sold nationwide from September 2006 to March 2007. The tubular metal frame can break, posing a fall hazard to infants in the seat.
This recall involves Oeuf infant bouncer seats with padded canvas supported by a tubular steel frame. The canvas seat is brown with white, blue or pink stripes. Model number 2005 is printed on the label.
Consumers should contact Oeuf LLC at 800-691-8810 between 10 a.m. and 5 p.m. Eastern time Monday through Friday to receive a repair kit or visit www.oeufnyc.com. More info at www.recalls.org.
FLOOR OUTLETS WIRED INCORRECTLY
Lamson & Sessions is recalling CarlonŽ Drop-In Floor Boxes sold nationwide from January 2005 to March 2007. The recalled floor boxes are wired incorrectly, resulting in reverse polarity. This poses a shock or electrocution hazard.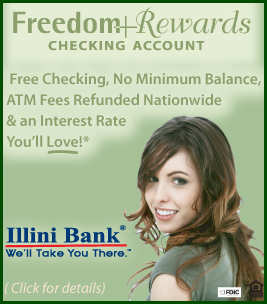 The drop-in floor boxes are used to provide an extra electrical outlet in the floor. They were sold under the CarlonŽ brand name and have a brass finish cover approximately 3 1/2 inches in diameter. "Carlon" is stamped into the plastic above the receptacle, and the model number is located to the left of the receptacle. Model numbers E971FBDI and E971FBDIB are included in this recall.
Consumers should contact Lamson & Sessions at 866-636-1531 between 8:30 a.m. and 5 p.m. Eastern time Monday through Friday to receive a free repair. Consumers can also visit http://lamson-home2.com/Recall.php. More info at www.recalls.org.
SAFETY HARNESSES COULD FAIL
Hunter's View is expanding its recall of Safety Harnesses Sold with Tree Stands sold nationwide beginning in January 2004. The harnesses could fail during use, resulting in a hunter falling from the tree stand and suffering serious injuries or death.
The recall involves all 2004 and 2005 model year Fall Arrest Systems (FAS), or harnesses with "Model Year 2004" or "Model Year 2005" printed on a white Hunter's View label attached to the harness or the tree strap. The recall includes all model number harnesses sold during these years. The recall also includes replacement harnesses provided to consumers as a result of the previous recall.
Consumers should contact Hunter's View at 888-878-0440 between 8 a.m. and 4:30 p.m. CT Monday through Friday to receive a free replacement harness or visit www.huntersview.com. More info at www.recalls.org.
DOG CHEWS MAY BE CONTAMINATED
T.W. Enterprises of Ferndale, Wash., is recalling certain dog chews it markets, because they may be contaminated with Salmonella.
The following is a list of the recalled products (Product Name/ A.B. Dog Chew - Size / UPC): A.B. Small Chew, 3 - 4 inch / 833234001105 A. B. Puppy Chew, 4 - 6 inch / 83323401112 A.B. Dog Chew Medium, 6 inch / 833234001051 A.B. Dog Chew Large, 10 inch / 833234001068 A. B. Dog Chew XL, 13 inch / 833234001075 A. B. Dog Chew Mega, 16 inch / 833234001082 A. B. Dog Chew Jumbo, 26 inch / 833234001099
T.W. Enterprises Inc. manufactured these dog chews and distributed them throughout the United States under its name. The affected products were distributed before March 22, 2007, to retail locations and are non-coded, i.e. they have no batch code or other identifying marks.
Consumers with questions may contact T.W. Enterprises at 1-360-366-0408. More info at www.recalls.org (scroll down on linked page).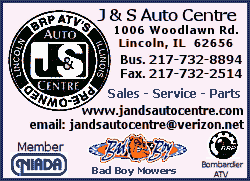 NATURAL BALANCE PET FOODS, INC. DOG AND CAT FOOD
Natural Balance, Pacoima, Calif., is issuing a recall for all of its Venison dog products and the dry Venison cat food only, regardless of date codes. The recalled products include Venison and Brown Rice canned and bagged dog foods, Venison and Brown Rice dog treats, and Venison and Green Pea dry cat food.
Recent laboratory results show that the products contain melamine. We recommend our customers immediately stop feeding our recalled venison products regardless of date code and return unused product to their retailer for a full refund.
The products are packaged in bags, cans and zip-lock treat bags and sold in pet specialty stores and PetCo nationally.
Consumers with questions may contact the company at 1-800-829-4493 or visit www.naturalbalance.net. More info at www.recalls.org (scroll down on linked page).
WILBUR-ELLIS RECALLS RICE PROTEIN CONCENTRATE
Wilbur-Ellis Company is recalling all lots of the rice protein concentrate the San Francisco company's Feed Division has shipped to pet-food manufacturers, because of a risk that rice protein concentrate may have been contaminated by melamine.
Wilbur-Ellis noted that it obtained rice protein from a single source in China and shipped to a total of five U.S. pet-food manufacturers located in Utah, New York, Kansas and two in Missouri.
Wilbur-Ellis began importing rice protein concentrate from Binzhou Futian Biology Technology in July 2006. A total of 14 containers holding 336 metric tons of rice protein concentrate were sent from Futian to Wilbur-Ellis. Wilbur-Ellis has distributed 155 metric tons to date.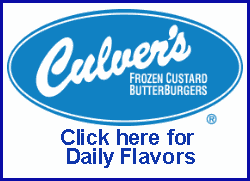 BUILDING SET RECALL EXPANDED
Mega Brands America, Inc. ("Mega Brands") (the new owner of Rose Art Industries, Inc.) has expanded a recall of Magnetix Magnetic Building Sets. The recall includes all sets, except newer Magnetix sets sold since March 31, 2006, that are age-labeled 6+ and sets that contain the following caution label:
"CAUTION: Do not ingest or inhale magnets. Attraction of magnets in the body may cause serious injury and require immediate medical care."
These older sets, which were manufactured in China, contain up to 250 plastic building pieces and 1/2-inch diameter steel balls. The building pieces include 1 1/2-inch squares, 1-inch triangles, cylinder rods, flexors, connectors, extenders and curves and come in an assortment of colors such as metallic, primary, translucent and glow in the dark.
Consumers should contact Mega Brands at 800-779-7122 between 8 a.m. and 6 p.m. Eastern time Monday through Friday for a comparable replacement toy or visit www.megabrands.com. More info at www.recalls.org.
[Text copied from file received from Recalls.org]