Under the plan, the Illinois Department of Natural Resources will plant the trees, mainly on state-owned lands, and launch a Youth Conservation Corps, a summer work program focused on enlisting young people in stewardship projects to protect and enhance natural areas. In addition, the Illinois Department of Transportation will provide grants to assist local communities in planting native trees and grasses along roadways. By trapping carbon dioxide in plants and soil, all three components of the governor's Replanting the Prairie State initiative will help meet his goal to reduce greenhouse gas emissions to 1990 levels by the year 2020.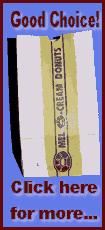 "Planting more trees and prairie grasses will not only make our communities more beautiful and livable, it can also help us tackle one of the most serious threats facing our world," Blagojevich said. "Engaging young people in these efforts will help preserve our state's natural heritage and help grow the next generation of environmental leaders who will guide our nation to a cleaner, more sustainable future."
Planting 2 million additional native trees annually, such as burr oak, sugar maple, American elm and cottonwood, will absorb approximately 200,000 metric tons of carbon dioxide from the atmosphere annually by 2020, equivalent to taking 36,000 cars off the road. The program, to be administered by IDNR's Nursery Reforestation Program, will help restore and preserve forests and grasslands while also limiting further incursion of non-native trees and other plants that threaten indigenous species.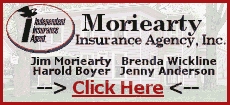 Additional native trees and prairie grasses will be planted statewide through the Illinois Department of Transportation's new Illinois Green Streets initiative. Beginning this summer, IDOT will direct $5 million in federal transportation funds to provide matching grants to municipalities and local governments for planting trees and prairie grasses along highways and major streets to beautify communities and further reduce greenhouse gasses. IDOT will administer funds through the Illinois Transportation Enhancement Program.
To help further protect and enhance Illinois' natural areas, the Illinois Department of Natural Resources will create the Illinois Conservation Training Corps, a 12-week summer employment program for up to 120 young people ages 16-19. Corps members will work alongside IDNR professional staff to plant trees, control exotic species, restore prairies, collect seeds and assist IDNR staff on projects such as species inventory and surveys, vegetation mapping, and research. These activities will help preserve and improve natural areas, including habitats for endangered and threatened species, high-quality natural communities, wetlands, and other properties exhibiting unique or unusual natural heritage qualities. In addition to the environmental and climate-change benefits, the Conservation Corps will help prepare students for future work in conservation and natural resource-related fields.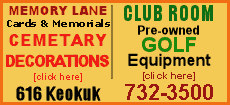 "Adding trees and other native foliage will help reduce greenhouse gases while restoring habitats and beautifying communities," said IDNR Acting Director Sam Flood. "Providing new opportunities for young people and local communities to participate in these efforts will deliver great benefits when it comes to protecting our natural heritage."
"IDOT is very pleased to be able to offer communities across Illinois a chance to beautify their streetscapes by planting trees and native grasses along local roadways," said IDOT Acting Secretary Milt Sees. "We believe the Illinois Green Streets Initiative will not only help our environment and improve air quality, but will also improve the quality of life throughout the state."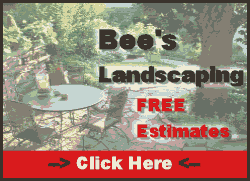 The state is also expanding tree planting by the private sector through the Illinois Conservation and Climate Initiative, a partnership developed by the Illinois Environmental Protection Agency. Through the initiative, Illinois companies pay farmers and other landowners to plant trees and grasses in order to offset greenhouse gas emissions the companies emit. Illinois is the only state government to offer farmers and other landowners the opportunity to earn and sell greenhouse gas emissions credits by adopting conservation practices.
The first annual payments, totaling nearly $300,000, will be made this year to 190 Illinois landowners who have planted more than 2 million trees on 8,500 acres. The payments help cover the costs for planting and maintaining trees and grasses that also benefit the environment by creating wildlife habitat and limiting soil and nutrient runoff to streams and lakes.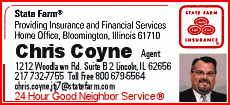 Carbon credits are sold on the Chicago Climate Exchange, North America's only, and the world's first, greenhouse gas emissions registry, reduction and trading system. As part of the state's global warming initiative, Illinois joined New Mexico to become only the second state in the nation to join the Chicago Climate Exchange. As a CCX member, the state makes a voluntary, but legally binding, commitment to reduce greenhouse gas emissions from state buildings and vehicle fleets.
"We are all proud of how our farmers and other landowners and private businesses in Illinois are stepping up to the plate to be part of the solution to the challenge of global warming," said Illinois EPA Director Doug Scott.
Sunday's announcement builds on steps already taken by Blagojevich to establish Illinois as a national leader in addressing climate change by reducing greenhouse gas emissions:
In February 2007, Blagojevich announced a statewide goal to slash the production of heat-trapping greenhouse gases to 1990 levels by 2020 and 60 percent below 1990 levels by 2050. The governor charged the Climate Change Advisory Group with recommending strategies to meet these reduction goals. The advisory group, convened by the governor, is comprised of business leaders, labor unions, the energy and agricultural industries, scientists, and environmental and consumer groups from throughout the state. The group will meet over a six-month period to identify measures to cost-effectively reduce greenhouse gases and make recommendations to the governor.

In February 2007, Blagojevich joined California Gov. Arnold Schwarzenegger and executives from BP to launch the Energy Biosciences Institute, to be based at the University of Illinois at Urbana-Champaign and the University of California Berkeley. The $500 million effort, funded by BP, will invest in research next-generation homegrown biofuels made from crops that will cut greenhouse gas emissions, boost America's energy independence and create new markets for Illinois farmers.

In January 2007, Blagojevich celebrated final approval of rules he introduced to dramatically improve air quality and protect public health by dramatically slashing mercury, sulfur dioxide and nitrogen oxide emissions from the three largest coal-fired power plant companies in Illinois: Midwest Generation, Ameren and Dynegy. The agreements include commitments to shut down three of the oldest, least efficient boiler units, leading to a reduction of 2.1 million tons of carbon dioxide annually.

Last fall, Blagojevich announced his global warming initiative to combat global climate change. As part of the governor's global warming initiative, Illinois joined New Mexico to become only the second state in the nation to join the Chicago Climate Exchange. As a CCX member, the state makes a voluntary, but legally binding, commitment to reduce greenhouse gas emissions from state buildings and vehicle fleets.

Last summer, Blagojevich announced an ambitious plan to meet the state's energy needs by investing in wind power and cleaner-burning renewable fuels that will cut greenhouse gas emissions. The plan also includes a proposed pipeline to help capture carbon dioxide emissions from new coal gasification plants.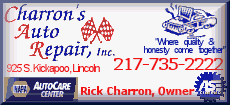 Last July, the governor announced that the state of Illinois would begin powering 141 Springfield-based facilities under his control with clean, renewable wind energy purchased from Springfield's municipal utility company, City Water Light and Power.
In early 2006, Illinois launched the Illinois Conservation Climate Initiative in partnership with the Chicago Climate Exchange and the Delta Institute. The initiative offers farmers and other landowners the opportunity to earn and sell greenhouse gas emission reduction credits through the Chicago Climate Exchange when they take steps to trap carbon dioxide and reduce methane emissions by using conservation tillage and planting grasses and trees. These practices keep carbon in the soil and plants instead of being released as carbon dioxide. Illinois is the first state to sponsor such a program.

The state has taken numerous steps to reduce greenhouse gas emissions from its vehicle fleet and to expand the availability and use of cleaner burning biofuels, including:

Reducing the overall number of state vehicles by 11 percent, from 13,635 in 2003 to 12,100 now.

Increasing the number of flex-fuel vehicles, which can run on gasoline or 85 percent ethanol fuel, in the state fleet from 1,339 in 2000 (10 percent of fleet), to 1,944 now (16 percent of fleet).

Increasing the use of renewable and cleaner-burning ethanol and biodiesel in the state fleet. More than 1 million gallons of biofuels have been consumed by state vehicles since April 2004.

The record demand for E85 in the state's fleet has helped make Illinois a national leader in the commercial availability of biofuels. State grants are made to gas station owners for converting their fuel pumps to E85. Since 2004, the number of Illinois gas stations selling E85 has increased tenfold, from 14 to 140.
[Text from file received from the Illinois Office of Communication and Information]