A wine and cheese reception will start the weekend events at McKinstry Memorial Library from 6 to 7:30 p.m. on Friday. Dr. Dennis Campbell and Judd McCullum will be on hand to introduce the guests to a nearly 12,000-year-old woolly mammoth tusk. Guests will meet Lincoln College President John Hutchinson along with his wife, Jean Ann. Cost is $10 per person. Guests are also invited to attend the annual Lincoln College spring concert in the Johnston Center for Performing Arts.

On Saturday morning the second annual Run, Ramble and Roll -- a 5K run and noncompetitive one-mile walk -- will start at 10 a.m. Check-in is at Meyer-Evans Student Center and cost is $25 per person. Each participant receives a T-shirt, post-race brunch and a gift certificate for a free chair massage at Lincoln College's Midwest College of Cosmetology. Proceeds from the race will go to Lincoln College's scholarship fund.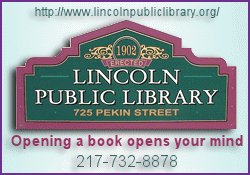 A women's basketball alumni game and contest will be from 1 to 3 p.m. in the Davidson-Sheffer Gymnasium. Former Lincoln College coaches Donna Bonebrake and Cyndi Slayton-Jackson will be honored at the alumni program later in the evening.
Hollywood producer and Lincoln College alum Bruce Block (LC '68) will present an inside look at filmmaking and what it's really like to live and work in Hollywood. Block's presentation will run from 2 to 4 p.m. at the Johnston Center for Performing Arts. He will sign autographs after the event. Block's film credits include "The Holiday," "Christmas with the Kranks" and "What Women Want," among others. (See related article posted previously.)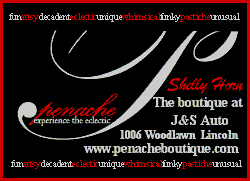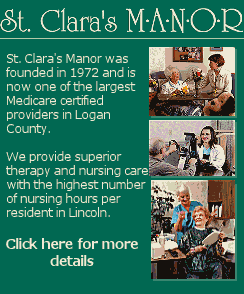 An alumni dinner and awards program is scheduled for Saturday at the Maple Club dinner theatre. An opening reception for Lincoln College alumni and friends will start at 4:45 p.m., and a buffet dinner will begin at 6 p.m. A program to honor alumni achievement, honorary alumni, the golden anniversary class of 1957 and the silver anniversary class of 1982 will immediately follow the dinner. The cost for the alumni dinner and program is $30 per person.
The weekend will conclude with a tour of the Abraham Lincoln Presidential Museum in Springfield. Cost is $8 per person, which includes admission and transportation. The group will depart from Davidson-Sheffer Gym at 9 a.m. Sunday and will arrive back on campus at approximately 2 p.m.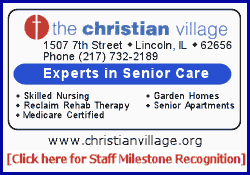 Advance reservations are requested but not required for all events. To make a reservation, please call 217-732-3155, ext. 217.
For additional information on all of the above activities, visit www.lincolncollege.edu/alumni/reunion or contact Natalie Jeckel McGee, Lincoln College director of alumni relations, at 732-3155, ext. 219, or by e-mail: nmcgee@lincolncollege.edu.
[Text from file received from Lincoln College]