Blood drive to benefit local hospitals
Send a link to a friend
[April 24, 2007] SPRINGFIELD -- Blood is needed every day in area hospitals for planned surgeries, treatments and emergencies. Blood lasts only 42 days, and hospitals must have all types. To help, there will be a blood drive May 4 from 1:30 to 5:30 p.m. at Elkhart Christian Church, 113 S. Gillett in Elkhart.
For your convenience, you can call Bev Boyer at 947-2217 to schedule an appointment, or you can sign up online at www.cicbc.org. Of course walk-ins are always welcome and appreciated.

The Springfield Clinic High School Challenge is under way. Donate blood at this blood drive and ask that your donation be credited to a local high school participating in the challenge. The challenge goes through May 11, and the winning school receives a $1,000 scholarship from Springfield Clinic to award to a graduating senior who plans on furthering his or her education.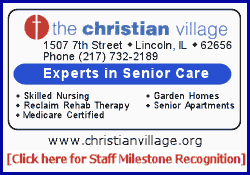 If you've donated blood before, thank you. You've experienced the personal satisfaction of knowing that you gave life to another person. For those who have never donated, the total time necessary is about an hour, which includes a confidential medical survey, mini-physical and about 10 minutes in the donor chair.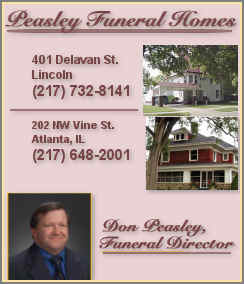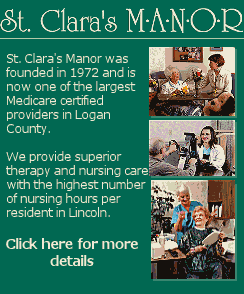 We never know when we, or someone close to us, may need an emergency blood transfusion. We assume the hospital will have the blood, but it comes only from the generosity of blood donors. Please help us help others.
The Central Illinois Community Blood Center is a not-for-profit organization that provides blood to 19 area hospitals in central and southern Illinois. For more information, please call 217-753-1530. For information about blood drives, blood facts and blood, or to schedule an appointment online, please visit www.cicbc.org.
Effective May 1, the donor room at the Central Illinois Community Blood Center, 1134 S. Seventh St. in Springfield, will offer new hours for blood donations: Mondays and Tuesdays, 9 a.m.-5 p.m.; Wednesdays and Thursdays, 7 a.m.-6 p.m.; Fridays, 8 a.m.-4 p.m.; and Saturdays, 9 a.m.-noon (please note that platelet donation hours will remain the same).
[Text from news release received from Central Illinois Community Blood Center]