American Red Cross, serving our community
The city of Lincoln adopted a proclamation for the month of March for the Illinois Chapter of the American Red Cross. The American Red Cross is recognized for the many services it provides to all people: food and services in times of disaster, emergency communications between military personnel and their families, and superior training in first aid and CPR to people in our communities.
"Like a mirror on America, the American Red Cross shows us the best possible reflection of ourselves," the proclamation reads. We are celebrating volunteerism and humanitarianism here in Lincoln and all across America.
Mayor Beth Davis encourages citizens to continue to give of their time, talent and financial support so that the American Red Cross may continue to help our community in times of need.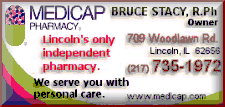 American Red Cross representative Matt Brown said a few words of thanks: "I thank you and your public servants for all the cooperation that we've received in this past, very active year of natural disasters."
Brown also recognized Dan Fulscher, who was present on several matters, as an American Red Cross board member. Fulscher is the Logan County Emergency Management Agency director, and as such they work together often.
Emergency management, 911
Fulscher addressed council members on a recently passed and a future matter. He complimented Police Chief Robert Rawlins, Fire Chief James Davis, Streets Superintendent Tracy Jackson and their departments for their performance during the evacuation of the Lincoln Junior High following a bomb threat. Fulscher said that the police, fire and sheriff's departments and the emergency management agency had been working with all the schools in the county the last two months on updating their safe school plans. Everything that had been worked on just kicked into place during the actual event and all went smoothly.
He also recognized Insight and CITV Channel 5 for TV override.
The 911 system upgrade is well under way. It will have about $800,000 in new software that will integrate information from all agencies, Fulscher said. All participating entities will be asked to participate in the upkeep contracts that begin a year after it is installed. It is expected to be up and running in October.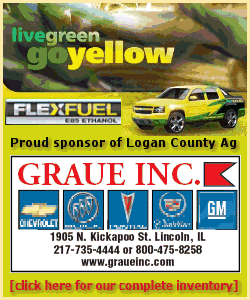 Youth rally & Concerts
Neighbors to Nations Church has scheduled an outdoor event that they hope will attract a lot of youth. Three Christian bands and a youth speaker are slated for June 2 at the field at the Lincoln Youth Center at 1500 N. McLean St. The tickets are $15.00 in advance, $18.00 at the gate, and open to all youth.
For noise control, the stage will be facing away from the Mayfair residential area.
The church will provide security but has asked the city to provide officers for assistance with traffic control if needed.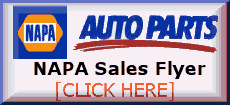 Year four coming; fall fundraiser raises more every year
The Abraham Lincoln Crippled Children's Fundraiser is set to go again this year, representative Sarah Faith said.
The fundraiser, which the Elks also help support, will take place Sept. 15 from 11 a.m. to midnight. There will be the customary marble run motorcycle ride and a golf outing at the Elks. The first of four bands begins at 4 p.m. Food and refreshments start at 6 p.m.
There were complaints about the loudness of the music downtown that one evening of the year. The music bounces off the buildings.
It is hoped that people would understand that it is for a good cause. The first year the event yielded $4,000, the second year $6,000 and $10,000 last year.
All of the funds raised go into the Crippled Children's Fund and are then distributed locally. While the priority has been and will be this year to serve needs of local disabled, last year's funds were used to help disabled children affected by Hurricane Katrina. Stuart said that they try to choose groups rather than individuals that know people's needs.