Illinois Symphony Orchestra: 'Pines of Rome'

Send a link to a friend
[April 25, 2007] SPRINGFIELD -- This weekend, as the season finale of the Illinois Symphony Orchestra's Masterworks series, the orchestra will perform Ottorino Respighi's monumental triptych: "Pines of Rome," one of the best loved, most requested works of classical music; "Fountains of Rome"; and "Roman Festivals." Rarely heard all together, this series of exhilarating tone poems, so descriptive of Roman life, calls for a massive orchestra, including seven trumpets, five trombones, mandolin and taped bird calls. To accomplish this, the Illinois State University Orchestra will join side by side with the Illinois Symphony Orchestra to form a group of more than 100 musicians. This is a wonderful concert for classical music lovers as well as newcomers.
The opening piece on the concert will be "Thunderwalker," by the award-winning Chicago composer Stacy Garrop. Set in three movements -- "Invoking the Gods," "Ritual" and "Summoned" -- this orchestral tour de force juxtaposes classical formal elements with primitive ritualistic rhythms to paint a colorful aural image reminiscent of the exoticism of Stravinsky's "Rite of Spring." If you enjoy big, bold, exhilarating music, this is the concert for you.

As a prelude to the evening, Maestra Karen Lynne Deal will announce the 2007-2008 season to the audience, prior to the public announcement next week.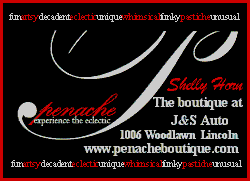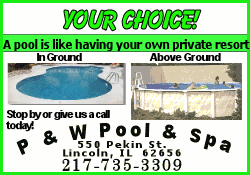 Performances will be at Bloomington Center for the Performing Arts on Friday and in Springfield at Sangamon Auditorium, University of Illinois at Springfield, on Saturday. Both concert performances begin at 8 p.m., following Concert Comments at 7:15.
For more information about the concert or other Illinois Symphony Orchestra activities, please call 217-522-2838 or visit http://ilsymphony.blogspot.com/. For ticket reservations, call Sangamon Auditorium at 217-206-6160 or Bloomington Center for the Performing Arts at 309-434-2777.
[Text from news release received from the Illinois Symphony Orchestra]