Report reveals environmental trends in Illinois green industry

Send a link to a friend
[April 25, 2007] URBANA -- A recently completed survey of professionals in the Illinois green industry and Illinois residential landowners shows a trend toward environmentally friendly practices and concerns. According to the survey, the top emerging trends for landscaping are to be low in maintenance, incorporate native plants and grasses, use drought-tolerant plants, and use disease-resistant plants in order to reduce the need for chemicals.
The green industry includes nurseries, greenhouses, landscaping professionals, golf course management, lawn and tree care, and private homeowners who maintain lawns, flower beds and other landscaping.

"Carefree or low-maintenance landscape designs, plants and lawns top the list of emerging consumer trends for homeowners," said Gene Campbell, who conducted the survey and compiled the extensive results. "For cemeteries, golf courses and park districts, the most frequently mentioned was the desire for an increase in the use of native grasses and plants, both to lower maintenance costs and to provide a more natural look, as well as to enhance wildlife habitat."
Both consumers and businesses mentioned the need for more drought-resistant and disease-resistant plants as a way to save on costs related to water or chemicals. "Using less water and applying fewer chemicals are also more environmentally friendly trends," said Bill Krudenier, coordinator of external relations in the University of Illinois College of Agricultural, Consumer and Environmental Sciences.
"Management practices can be changed to include alternative methods such as biological control and the use of organic fertilizers and pesticides," said Campbell. "These types of products were promoted, used or sold by 17 to 30 percent of green industry businesses and by up to 23 percent of residential households. And, all of the participants in the survey reported that they expect to increase their level of activity regarding the use of these environmentally friendly alternatives within the next three to five years."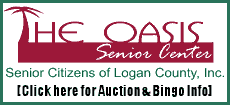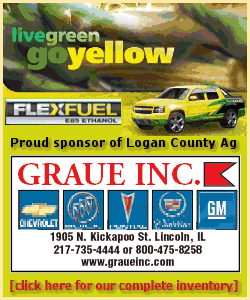 A brochure summarizing the results of the survey will be distributed to professionals in the green industry throughout the state of Illinois. The complete report as well as additional information is available online from the U of I Department of Natural Resources and Environmental Sciences. [To download Adobe Acrobat Reader for the PDF files, click here.]
The survey was the third in a series of three reports conducted by the University of Illinois on the Illinois green industry.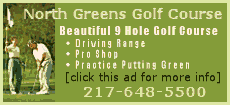 "The survey was too large to conduct as one, so in 2003 we focused on the economic factors, in 2004 we reported on the market characteristics and patterns, and this data gathered in 2005 summarizes the practices and concerns," Krudenier said. "One of the outcomes of the 2003 report was that we learned that in Illinois, the green industry is valued at $5 billion, demonstrating its economic importance to the state."
[Text from file received from the University of Illinois College of Agricultural, Consumer and Environmental Sciences]