"We've made great progress towards closing the wage gap, creating equality and fairness in the workplace, and making sure that everyone in Illinois is receiving equal pay for equal work. We need to continue our efforts so all women who work hard to care for their families can count on the same pay as their male colleagues who do the same work," Blagojevich said.
According to the U.S. Census Bureau, year-round, full-time working women in 2004 earned only 77 percent of the earnings of year-round, full-time working men, indicating little progress in pay equity. To address this disparity, Blagojevich signed the Illinois Equal Pay Act in April of 2003 to close the wage gap between men and women, extending protections from gender-based pay discrimination to an additional 330,000 workers.
"By signing the Equal Pay Act in 2003, Governor Blagojevich put Illinois on the right track to solving the problem of unequal pay. With continued enforcement of anti-discrimination laws, we are in a good position to achieve equal pay in Illinois and throughout the country," said Melissa Josephs, director of equal opportunity policy at Women Employed.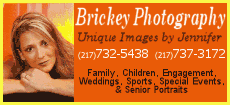 Illinois' Equal Pay Act expanded the federal Equal Pay Act of 1963 by protecting thousands more workers from pay inequity, providing better enforcement mechanisms and increasing public awareness. The act also enhances the department's enforcement of the statute by requiring employers to post a notice in their workplace summarizing workers' rights under the act, and it provides for stiffer penalties for those who violate the law.
Recently, the American Association of University Women Educational Foundation report "Behind the Pay Gap" found that just one year after college graduation, women earn less than men for doing the same work, earning only 80 percent of what their male counterparts earn. Even after accounting for factors known to affect earnings, such as occupation, hours and parenthood, the study indicates that one-quarter of the pay gap remains unexplained and is likely due to sex discrimination. The unexplained portion of the pay gap eventually grows over time, according to the study.
The governor and the Illinois Department of Labor launched an aggressive Equal Pay Act awareness campaign in 2004 through which they established a toll-free line, 1-866-EPA-IDOL; distributed an estimated 40,000 "Equal Pay is the Law" posters to the largest employers in the state as a required posting; displayed 3,000 "Equal Pay is the Law" posters on buses and trains in the Chicago area, with cooperation of the Chicago Transit Authority; and aired and published public service announcements throughout the state of Illinois.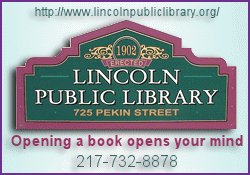 The department also provided nearly 30 in-depth trainings to more than 750 individuals representing public and private employers, civic and community organizations, attorneys, human resource professionals, payroll associations, and employee organizations. Brief presentations on the Equal Pay Act were also included in 50 other department presentations that were attended by more than 1,700 individuals throughout the state. EPA literature and posters were distributed at all of these presentations. The Department of Labor continues to conduct training seminars statewide to remind employees and employers of the law to help eliminate the wage differential between men and women and create pay equity in the workplace.
Illinois' Equal Pay Act prohibits employers with four or more employees from paying unequal wages to men and women doing the same or substantially similar work requiring equal skill, effort, responsibility and under similar working conditions. There are exceptions, such as if the wage difference is based upon a seniority system, merit system, a system measuring earnings by quantity or quality of production, or factors other than gender. The law protects both men and women from pay disparity, and any individual who files an Equal Pay Act complaint is protected under the act from harassment or retaliation. If an employer is found guilty of pay discrimination, they will be required to make up the wage difference to the employee and may be subject to pay legal costs and civil fines of up to $2,500 per violation.
For more information on Illinois' Equal Pay Act or to file a complaint, call the Illinois Department of Labor toll-free at 1-866-EPA-IDOL (1-866-372-4365). Complaint forms are also available to download from www.state.il.us/agency/idol.
"Since the governor signed the Equal Pay Act, the Illinois Department of Labor has been able to recover thousands of dollars in back wages for individuals who were not paid the same for doing the same work as their co-worker because of gender," said Catherine Shannon, director of the Illinois Department of Labor. "We will continue to enforce the Equal Pay Act and create awareness to make sure that employees are paid fairly and employers are aware of the law."
[Text from file received from the Illinois Office of Communication and Information]