Gov. Blagojevich announces Illinois State Fair Grandstand lineup

Send a link to a friend
Entertainers include country music stars Gretchen Wilson, Martina McBride and Sugarland; rock newcomer Chris Daughtry; and 'High School Musical' co-star Corbin Bleu
[April 30, 2007] SPRINGFIELD -- Gov. Rod R. Blagojevich announced this week that Illinois native and country music superstar Gretchen Wilson, four-time Country Music Association Female Vocalist of the Year Martina McBride and rock newcomer Chris Daughtry will perform during the 2007 Illinois State Fair. The star-studded Grandstand lineup also features Grammy Award-winning band Sugarland and a teen-pop show featuring Corbin Bleu, co-star of the hit Disney Channel movie "High School Musical," and Drake Bell of Nickelodeon's "Drake & Josh."
"This lineup more than upholds the fair's tradition of offering quality entertainment for families at affordable prices," Blagojevich said. "This package should have wide appeal and help bring thousands of visitors to the fair."

Wilson, who was born and raised in Pocahontas, a small town in rural Bond County, will perform on opening day of the fair, Aug. 10. Her meteoric rise to country music superstardom began in 2004 when the first of her two chart-topping albums, "Here for the Party," was released. The album sold 2 million copies in just nine weeks, the fastest double-platinum certification ever for a debut country artist, and produced her first No. 1 hit, "Redneck Woman," a song that Billboard.com voted "Anthem of the Summer of 2004." Her third album, "One of the Boys," will be in stores May 15. Blaine Larsen will open the show.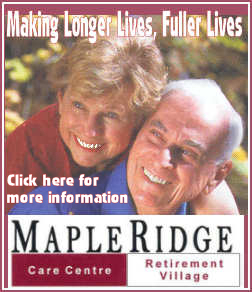 The double bill of Corbin Bleu and Drake Bell will take the stage Saturday, Aug. 11, to be followed Sunday, Aug. 12, by Daughtry, an acclaimed rock band fronted by its lead singer and namesake, Chris Daughtry. The group's self-titled debut album spent nine weeks atop the Billboard music charts and produced hit singles including "It's Not Over" and "Home."
Multi-platinum country recording artist Martina McBride will entertain Friday, Aug. 17. McBride, who has 22 top-10 singles to her credit and just released a new album, "Waking Up Laughing," will perform with Carolyn Dawn Johnson.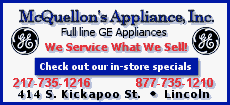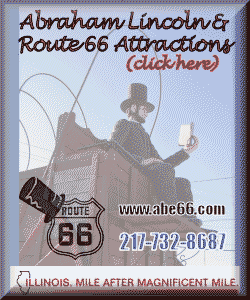 Sugarland, Country Music Television's Duo of the Year, will conclude this year's Grandstand concerts with a show Sunday, Aug. 19. Joe Nichols is the opening act. The fair also intends to schedule a concert Saturday, Aug. 18, but has not come to terms with a performer yet. An announcement is expected soon.
Besides musical entertainment, the Grandstand also will feature horse racing and motor sports. Evening harness races have been scheduled Tuesday, Aug. 14, through Thursday, Aug. 16. The auto races will be Saturday, Aug. 18, and Sunday, Aug. 19. The Illinois Symphony will perform on Monday, Aug. 13.
All concerts begin at 8 p.m. Tickets went on sale at 10 a.m. Saturday through Ticketmaster. They can be purchased either on the Internet at Ticketmaster.com, by calling 800-827-8927 or at any Ticketmaster outlet. Tickets order forms also can be downloaded from www.illinoisstatefair.info. The Grandstand ticket office will start accepting mail orders May 28 and will open June 2 at 9 a.m. for walk-up sales.
All sales are final. The fair does not provide refunds or exchanges on ticket purchases.
(Grandstand lineup below)
[Text from Illinois State Fair news release received from the Illinois Office of Communication and Information]