On earth...
In Matt. 6:10, Jesus calls us to pray with words like this: "Thy kingdom come, thy will be done, on earth, as it is in heaven." "On earth..." messages are the reflection of various local writers sharing common experiences in daily living and then guiding renewal of the mind and spirit from God's Word. It is scheduled to appear on Wednesdays and Saturdays.
The night I called 911

Send a link to a friend
By Stacey Martin
[August 01, 2007] If you're lucky, you've never had to call 911. Or you could look at it like I do -- it was a lucky thing I did call 911. I had no idea how to handle the situation I was facing. In the corner of my mind I was thinking I was all alone; however, that wasn't the case at all. We are never, ever alone.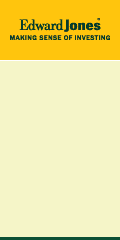 As you may know by now, many of the stories I write come from everyday life. The night I called for help wasn't an ordinary day; however, it did occur in everyday life. I bet you're wondering what I am referring to. Drew was asleep next to me one night last week and became very ill while sleeping. As I was cleaning him up it was apparent that he wasn't awake, yet his eyes were open.
He looked right through me as though "no one was home." Have you ever been literally scared to death? I was that night. As I was dragging him through the house to the car, he aspirated and I quickly did the Heimlich maneuver and he was breathing again. During that time my mind was numb, yet keenly aware of the situation. I begged God to help me. I needed him more than ever in that instant. My son, the baby that I carried, was in trouble.
I dialed 911. I freely admit I was in panic mode. The man on the other end of the phone talked calmly to me and advised me that help was on the way. But that help wasn't coming quickly enough, at least not in my mind's eye. I wanted a "Star Trek" beam-me-up-and-over event right then and there. Know what I mean?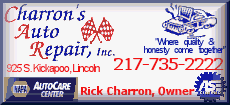 Psalm 17 is a prayer of David. He is asking God to give heed to his cry and an ear to his prayer. Verse 6 of that chapter says: "I have called upon thee, for thou wilt answer me, O God; Incline thine ear to hear my speech." David goes on to remind God in verse 8: "Keep me as the apple of the eye; hide me in the shadow of thy wings." As children of Christ we are the apple of his eye.
According to Hebrews 11:1, faith is the assurance of things hoped for, the conviction of things not seen. I had faith that God would see us through that night. I prayed as I've never prayed before. God is the ever-present help in time of need. Psalm 145:18 says: "The Lord is near to all who call upon him, to all who call upon him in truth." You see, I wasn't alone at all. I called out on the name of Jesus, and he was right there with me.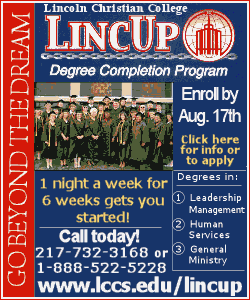 Drew is fine today. I commend the Lincoln Rural Fire Department as well as the Lincoln Paramedics for their loving-kindness shown to me and my family. I will never forget the look of concern on the faces that came to help that night. God's light shone through them even if they weren't aware of it. The assurance they gave me was truly from the hand of God.
When I want to see Jesus, I look at people who live for Jesus. My heart wants to see Jesus in others. I want to be a help to those in need, and I pray that someday God will find me worthy to be used, even if only in a small way. One of the paramedics, who stayed in the ER with us to make sure Drew was OK, had the blessing in his hand. He patted me on the back as I thanked him through my tears for helping me. I'll never forget his words.
He said, if you have a fire you'd call Tommy (my husband, a firefighter), and you needed us and we are here for you. What blessed assurance that is, but even more so knowing that Jesus is the true blessed assurance we need in this life. He uses people in everyday life to show his love and mercy to his children.
The next time you have an emergency and call 911, look for angels in fire department and paramedic clothing. You have no idea the help these people are to those of us in an emergency situation. They are used by God to be the calm in the storm and the reassurance people need in a most desperate situation.
[Stacey Martin]