July nonfarm payrolls are expected to rise by 135,000, similar to June's gain, according to the median estimate of economists surveyed by Thomson Financial. The July unemployment rate is anticipated to come in at 4.5 percent, the same as in June.
Later, at 10 a.m. EDT, the Institute for Supply Management will release data on the nation's service sector in July. The market is forecasting slightly weaker expansion than in June.
The stock market made late-day surges both Wednesday and Thursday, but trading has been nervous and wavering. Investors remain worried that problems in subprime mortgages -- mortgages to people with poor credit histories -- will force lenders to make credit hard to get. When people and companies can't borrow money, the economy tends to slow down.
Late Thursday, lender American Home Mortgage Investment Corp. confirmed it has stopped taking mortgage applications and is laying off most of its 7,000 staffers by Friday.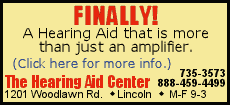 Dow futures expiring in September fell 7, or 0.05 percent, to 13,520. Standard & Poor's 500 futures fell 1.60, or 0.11 percent, to 1,480.10, and Nasdaq 100 futures fell 3.50, or 0.18 percent, to 1,976.50.
Bonds were flat in premarket trading, with the 10-year Treasury note's yield at 4.77 percent, the same as late Thursday.
Wall Street will also be reading earnings reports from companies such as Procter & Gamble Co., one of the 30 Dow components.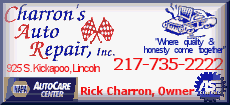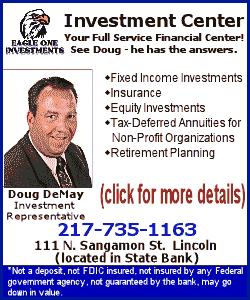 Toyota, poised to overtake General Motors this year as the world's biggest automaker, said profit in the most recent quarter soared 32.3 percent to a record high thanks to strong overseas sales and a weaker yen.

Crude oil futures fell 6 cents to $76.80 a barrel in preopening trading on the New York Mercantile Exchange. Crude closed at a record $78.21 a barrel on Tuesday.

The dollar rose against most other major currencies, but slipped against the yen. Gold prices also rose.

In Asian trading, Japan's Nikkei stock average fell 0.03 percent, Hong Kong's Hang Seng index rose 0.4 percent, and China's Shanghai Composite Index rose 3.5 percent.

In European trading, Britain's FTSE 100 fell 0.13 percent, Germany's DAX index fell 0.23 percent, and France's CAC-40 fell 0.37 percent.

___

On the Net:

New York Stock Exchange: http://www.nyse.com/

Nasdaq Stock Market: http://www.nasdaq.com/

[Associated Press; by Madlen Read]

Copyright 2007 The Associated Press. All rights reserved. This material may not be published, broadcast, rewritten or redistributed.