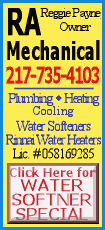 Money-saving information on how to cope with the rising costs of college will be available at a booth in Campus Town operated by the Illinois Student Assistance Commission. The agency will also use the occasion to launch the statewide KnowHow2Go campaign, which works to help students prepare for college.

The ISAC booth in Campus Town will be open daily Aug. 10-19, from 9 a.m. to 4 p.m. Games and prizes will be available as well.

As the cost of getting a college education continues to soar, more college graduates face crushing debt on graduation day. To help students avoid such debt, ISAC offers a wide range of scholarships, grants and low-interest loans, as well as College Illinois, a successful prepaid tuition program.

Visitors to the ISAC booth may talk to financial aid experts about the Monetary Award Program, which has helped hundreds of thousands of Illinois students attend college. A MAP recipient may receive as much as $4,968 per year to pay for tuition and fees, depending on financial need. Another ISAC program -- the Silas Purnell Illinois Incentive for Access grant -- awards up to $500 to freshmen students. Interested in a career in teaching or forensic science? Visit the ISAC booth to learn how you can receive these types of grants to further your education.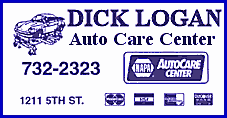 Parents and grandparents will be interested in the popular College Illinois prepaid tuition program, which enables participants to lock in the cost of tuition and fees today, protecting against future tuition inflation. With excellent tax advantages and easy terms, it's no wonder that more than 50,000 Illinois families have joined the program.
Need help completing the free application for federal student aid, known as FAFSA? Want to take a "virtual tour" of Illinois college campuses? Looking for free counseling on career options and how to choose the right school? The ISAC booth will offer access to www.collegezone.com, the agency's online site, which provides valuable advice to students, parents and counselors.
The Illinois State Fair is also the launch site for the statewide KnowHow2Go campaign. KnowHow2Go is a free, grass-roots initiative that helps young people, particularly low-income students and those who are the first in their families to pursue higher education, navigate the complex process of preparing for college.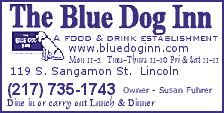 "We want students in middle school or even younger to start preparing for college academically, and we want their families to start preparing financially," said Andy Davis, ISAC executive director. "The Know How2Go campaign plants the seed early that college is an achievable goal, but one that requires some planning. That's why ISAC will be spreading the word about this exciting initiative at the summer's hottest event: the Illinois State Fair."
The KnowHow2GO campaign encourages young people to actively pursue postsecondary education by reaching out to them, their parents and other adult influencers in their communities. The not-for-profit group is sponsored nationally by the American Council on Education, Lumina Foundation for Education and the Ad Council, which is running a public service announcement campaign about it.
Visitors to the ISAC booth will be offered a free demonstration of this innovative tool. To find out more, visit www.knowhow2go.org or call 1-800-899-4722.
"Celebrate and Educate" is the theme of this year's Illinois State Fair. In Campus Town -- site of the ISAC booth -- Illinois higher education is celebrated daily by showcasing a different college or university. The schedule of schools is as follows: Aug. 10, Robert Morris College; Aug. 11, Southern Illinois University at Carbondale; Aug. 13, Illinois College in Jacksonville; Aug. 14, University of Illinois at Urbana-Champaign; Aug. 15, Community College Day; Aug. 16, Eureka College; Aug. 17, University of Illinois at Springfield; Aug. 18, Lincoln Land Community College; and Aug. 19, MacMurray College.
Created in 1957, ISAC is the state's central provider of college aid. The agency oversees the successful Monetary Award Program, as well as the Illinois Veteran Grant program and service-related programs to encourage more students to pursue careers in teaching or nursing. Last year, ISAC issued 185,000 grants and scholarships totaling $400 million. Its 529 prepaid tuition program, College Illinois, has allowed Illinois families to prepay more than $1 billion in tuition and fees.
[Text from Illinois Student Assistance Commission news release received from the Illinois Office of Communication and Information]