Gov. Blagojevich signs legislation to increase protections for workers in construction industry
The Employee Classification Act will increase protections for workers and law-abiding contractors by ending the practice of worker misclassification

Send a link to a friend
[August 08, 2007] CHICAGO -- Gov. Rod R. Blagojevich joined national labor leaders and state legislators on Monday to sign legislation that will help increase protections for workers in the state's construction industry. House Bill 1795 will prevent the practice of misclassifying workers in the construction industry as independent contractors. The new law will make sure that employees in the construction trades are properly classified, entitling them to protections under numerous labor laws, including minimum wage, overtime, workers' compensation and unemployment insurance.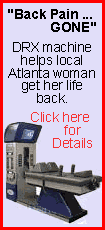 "All workers in Illinois should be protected by employment and labor laws. When workers are misclassified as independent contractors, not only are they being denied basic protections, but their employers are also getting away with avoiding taxes and other obligations like payroll and Social Security taxes and workers' compensation premiums," said Blagojevich. "This bill will help increase protections for workers, and will also help law-abiding contractors who are being underbid by contractors who misclassify their workers, and I'm happy to sign it into law."

House Bill 1795, the Employee Classification Act, was sponsored by state Rep. Harry Osterman, D-Chicago, and state Sen. Debbie Halvorson, D-Chicago Heights. The bill addresses the issue of employees being categorized as independent contractors in an attempt to avoid taxes and coverage under employment laws, including payroll, Social Security, unemployment insurance taxes and workers' compensation benefits. This law will send a strong message to unscrupulous contractors who have been misclassifying their workers that the days of cheating the state and federal governments out of tax revenues and workers out of critical employment protections are numbered. Additionally, this will level the playing field in the industry, helping law-abiding contractors who play by the rules and are frequently underbid by contractors who misclassify their workers.

This law presumes an individual performing work for a construction contractor is an employee unless the following set of criteria, known as the ABC test, is met: The individual is free from control or direction over the performance of the contract; the service performed is outside the usual course of business of the contractor; and the individual is in an independently established trade, occupation, profession or business. There are also exceptions to the ABC test for legitimate sole proprietors or partnerships.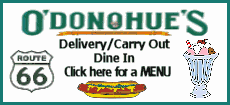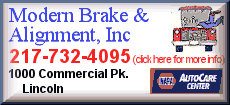 The act authorizes the Illinois Department of Labor to enforce the law, including assessing penalties of up to $1,500 for each violation found in the a first audit by the department, and up to $2,500 for each repeat violation found by the department within five years. For any second or subsequent violations within five years, the department will bar the employer from receiving any state contracts for four years.
"This landmark legislation will level the playing field for construction contractors and provide needed protections for workers," Osterman said. "I want to thank the governor for signing this legislation and also those legislators who worked with me to pass this important law."
"This law will help to ensure that all contractors in Illinois classify their employees correctly. It will protect the rights of employees, and even the playing field in Illinois industry," said Halvorson, the Senate's majority leader.
"The Illinois AFL-CIO and our affiliates in the building trades have worked for three years to pass legislation that will end the practice of employers misclassifying their employees as independent contractors and not paying the proper taxes on those workers," said Illinois AFL-CIO President Michael T. Carrigan. "It's a costly problem that robs the state of millions of dollars in annual taxes and puts honest contractors at a significant disadvantage when they bid on construction projects. This legislation not only levels the playing field for the honest contractors who do pay their taxes, but it also protects workers, especially day laborers who are often targets of this deceptive practice. Thanks to Senator Halvorson, Representative Osterman and Governor Blagojevich for championing this cause on behalf of working men and women."
[Text from file received from the Illinois Office of Communication and Information]