Seismic activity "wiped out" all progress rescuers had made in clearing rubble that has trapped the miners since Monday, said mining company executive Robert E. Murray, chairman of Murray Energy Corp., owner of the Crandall Canyon mine.
"We are back to square one underground," he said, adding that the rescue operation would resume no earlier than Wednesday afternoon.
Though rescue crews withdrew from inside the mine, drilling continued on the surface Tuesday.
Two holes were being bored vertically in an attempt to get air and food to the miners and to communicate with them, said Richard Stickler, head of the federal Mine Safety and Health Administration.
The holes are small -- one is 2 1/2 inches in diameter and the other less than 9 inches -- but Murray said they should bring information about the status of the miners in the next few days. If the miners are alive, he said, they could survive on available air "for perhaps weeks."
The government's chief mine inspector was more cautious.
"We're hoping there's air down there. We have no way of knowing that," said MSHA's Al Davis.
The six miners were believed to be 1,500 feet underground when the mine collapsed. It is located in a remote winding canyon 140 miles south of Salt Lake City.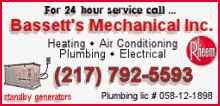 Despite the frustrated rescue effort, residents of the mining region tried to remain optimistic.
About 35 people, including several miners, assembled Tuesday evening at a Spanish-language Mass in a humble church outside Huntington.
"We come together to pray for our brothers, who are trapped. We ask God to send his sprit upon them," said the Rev. Donald Hope, who oversees the Mission San Rafael Catholic Church.
Meanwhile, a dispute flared over what factors might have been involved in the collapse.
Murray lashed out at news media for suggesting his men were conducting "retreat mining," in which miners pull down the last standing pillars of coal and let the roof fall in.
"This was caused by an earthquake, not something that Murray Energy ... did or our employees did or our management did," he said. "It was a natural disaster. An earthquake. And I'm going to prove it to you."
Government seismologists say the seismic event recorded by instruments around the time of the collapse appeared to be the cave-in itself, not an earthquake.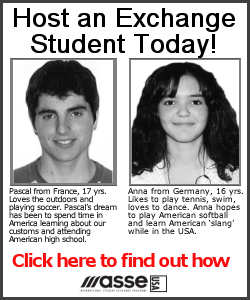 Murray insists the damage in the mine is totally unrelated to retreat mining.
"The pillars were not being removed here at the time of the accident. There are eight solid pillars around where the men are right now," he said.
But Amy Louviere, a spokeswoman for the MSHA in Washington, D.C., said the mine was conducting retreat mining. She also said that exactly what the miners were doing, and whether that led to the collapse, can be answered only by a full investigation.
Retreat mining has been blamed for 13 deaths since 2000.
The government requires mining companies to submit a roof control plan before beginning the process. The plan details how and when pillars will be cut.
Murray Energy had submitted such a plan and received approval in 2006, Louviere said.
"As long as they abide by that plan, it can be a very safe form of mining," she said. "What we've found with recent fatalities is that the operator was found to not be following the roof control plan."
Early Monday, seismograph stations recorded a magnitude-3.9 event, and authorities briefly thought the shaking was an earthquake. But the University of Utah Seismograph Stations and the U.S. Geological Survey in Denver said it appeared the tremor was the mine collapse.
Mine collapses have a seismic signature distinct from earthquakes because they tend to occur at shallower depths and at different frequencies.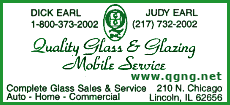 The first motions of the Utah disturbance indicated a downward movement consistent with a collapse, scientists said. If it had been an earthquake, it would have produced up and down motions on the seismograms, they said.
Murray Energy asserted that the ground shook in a spot 3,500 feet deeper than where the miners were. The company also claimed the shaking lasted four minutes.
The National Earthquake Information Center in Colorado said seismic events have been recorded since the collapse.
"Even though it's not a natural earthquake, it could still generate aftershocks, which is exactly what we're seeing in this particular situation," said Rafael Abreu, an NEIC geologist.
[Associated Press; by Paul Foy]
Associated Press writers Jennifer Dobner and Pauline Arrillaga contributed to this report.
Copyright 2007 The Associated Press. All rights reserved. This material may not be published, broadcast, rewritten or redistributed.