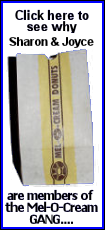 In 2004, when Sharon BuMann from Central Square, N.Y., began sculpting duties, she did give the butter cow a whole different look, though. BuMann decided to add companions: kittens and butterflies and a farmyard motif.

To prepare for her sculpting duties, BuMann researched the Jersey cow and visited dairy farms in Illinois to photograph and measure the dimensions of a living, breathing cow.

In 2005, BuMann changed the dairy icon to interact and create a subplot for fun and humor. She was situated between two archrivals with her leg kicked up and with other companions: a boy wearing a 4-H T-shirt and two dogs. In 2006, she was featured with her calf.

"The reactions I heard were from people who were delighted to see the cow change," BuMann said. "I've heard rave reviews."

This year will be no different. BuMann's creation incorporates the state fair's theme, "Celebrate and Educate." Visitors took their first look at the new design Thursday after a ribbon-cutting ceremony outside the Dairy Building on the fairgrounds. In her latest display, BuMann sculpted a young girl reading a book to her dog. The dog is looking up into a tree where the "Owl of Wisdom" is perched. A cow and colt are kicking their legs up in celebration. Other animals and items are also included in the scene.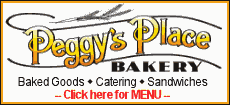 In addition to a new design, the cow that was once untouched for nearly a century has received an even bigger upgrade: a new display case. Instead of sitting stationary against a white wall, the cow will now be placed in the middle of the room, rotating on a large, wooden octagon.
BuMann said that when she started at the Illinois State Fair, it was the only fair where she worked that displayed only one side of its butter sculpture. This is no longer the case.
As to the mystique of the cow, BuMann said it is something that is prevalent at all fairs with butter sculptures.
"If they have one, it is something the public will not let go of. (Spectators ask,) 'How do you get the butter to do that?'" BuMann said. "They're just used to eating it."
The Dairy Building will be open from 9 a.m. to 9 p.m. daily during the fair, which runs Aug. 10-19. For more information, visit www.illinoisstatefair.info.
Illinois State Fair Twilight Parade awards
Commercial floats
First place, Grand Marshal's Award -- Bob's Bait 'N Tackle

Second place, Director's Award -- Mill Creek Alzheimer's Special Care Center

Third place, Illinois State Fair Award -- WalMart, Sam's Club
Noncommercial floats
First place, Grand Marshal's Award -- CORA

Second place, Director's Award -- Illinois Environmental Protection Agency

Third place, Illinois State Fair Award -- Prevent Child Abuse Illinois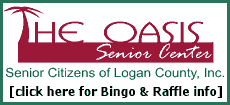 Other awards
Judges' Special Award, humor -- Bob's Bait 'N Tackle

Lincoln Award, Illinois romance -- WalMart, Sam's Club

Superintendent Award, craftsmanship -- CORA
Walking units
First place -- Troupe Zahava

Second place -- Springfield BMX Club

Third place -- Real Life Church
Specialty units
First place -- Illinois 4-H Office

Second place -- Lincoln's Laffers Clown Alley

Third place -- Springfield Parents of Twins Club
Marching bands
First place -- Lincoln Way Central High School

Second place -- Normal West High School

Third place -- Rochester High School
County Fair and Horse Racing Day
Illinois State Fair opening ceremony and ribbon-cutting, 9:30 a.m.
Friday morning the governor's office and fairgoers kicked off the 155th Illinois State Fair. The governor first cut the ribbon at the main gate, then unveiled his own tent, followed by the ribbon-cutting and opening of first lady Patti Blagojevich's tent.
Campus Town: Robert Morris College, 9 a.m.-4 p.m.
Students, faculty and staff representing Robert Morris College will be on hand to show potential students and others why attending their college is a great local opportunity. Honor students will present a podcast to help incoming freshmen get acquainted; graphic design students will make Robert Morris postcards; and their mascot, the Eagle, will entertain onlookers all day. Other departments, including the athletic department, will also be on hand.
Hometown Pride: Decatur, 10 a.m.-8 p.m.
Media outlets from the Decatur area, representatives from their local children's museum and zoo, and members from their park and conservation districts will all be on hand to inform fairgoers about what Decatur has to offer for tourists. Tate & Lyle, Caterpillar and Archer Daniels Midland Company will also be on hand to inform fairgoers about their businesses. Entertaining those in attendance will be the Decatur Park singers, who just returned from a European tour, and Power Drill Team, a band that is about as loud as their name would lead you to believe.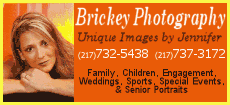 Grandstand entertainment: Harness racing, with post time at noon, and Gretchen Wilson and Blaine Larson at 8 p.m.
Kicking off the Illinois State Fair's Grandstand entertainment will be a famous addition and a returning favorite. As usual, the Grandstand will feature free harness racing, which runs from Aug. 10 to 16. Grammy winner Gretchen Wilson and up-and-comer Blaine Larson will take the stage at 8 p.m. Friday. Wilson has established herself in the music industry with three albums, all of which entered the top five in the Billboard Top 200 charts. Newcomer Larson has quickly done the same with two albums, causing AOL to label him as one of their "Top 21 under 21" twice.
Arena: Pro-am arena cross and freestyle motocross, 7 p.m.
The Illinois State Fair will host pro-am arena cross and freestyle motocross events for two nights, Sunday and Monday. Riders of all ages and skill levels will compete in a variety of pro-am classes, ranging from 50cc to 250cc. Capping off the night will be the widely popular freestyle motocross competition that has gained national fame because of televised events like ESPN's X Games and NBC's Gravity Games.
Jump-rope competition, noon-4 p.m., Illinois Avenue and Main Street
A jump-rope competition on Friday is open to all fairgoers. There will also be a workshop, and winners will be crowned in the competitions for fastest jumping, oldest jumping and last jumper standing. Following these events, there will be a mini-competition for Illinois double-Dutch teams, with awards being handed out for speed relays, best freestyle jumper, best dressed team and fastest jumper.
Gingerbread House Contest, 2-4 p.m., Hobbies, Arts & Crafts Building
Returning to the fair again will be the gingerbread house contest, presented by Kelly and Karen Grant. The houses entered in this contest are far from the usual fare of four walls and a roof with some candy and such thrown on top. Last year saw barns, a Victorian-era house and a Little Red Riding Hood house. All parts of these houses are edible, and they are more works of art than simple houses. Come out and see what stunning creations the bakers have in store this year.
[Text from Illinois State Fair news release received from the Illinois Office of Communication and Information]