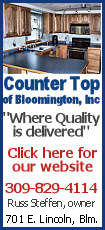 This time, investors cashed out of stocks and fled to safer assets such as U.S. Treasury bonds when a French bank said it was freezing three funds that invested in U.S. subprime mortgages. The reason: It was unable to properly value their assets. The announcement rekindled investors' fears that financial institutions will get tighter with their assets, and that companies, investors and individuals won't be able to borrow money.
As hard a fall as stocks took Thursday, the session was just the latest in a string of volatile days on Wall Street. Yet the Dow, bouncing up and down in triple-digit swings on an almost daily basis for the past few weeks, is only 5.2 percent below its record high reached last month, and is still up 6.5 percent for the year.
It doesn't look like Wall Street will be able to shake its fears about the credit market anytime soon.
A move by the European Central Bank to provide more cash to money markets added to Wall Street's anxiety Thursday. The ECB's loan of more than $130 billion to banks at a low rate of 4 percent -- its biggest loan ever -- was intended to placate the markets, but investors thought it confirmed that the credit markets are in need of a bailout.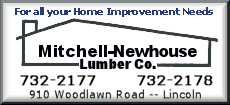 Meanwhile, the Federal Reserve added a larger-than-normal $24 billion in temporary reserves to the U.S. banking system, and the Bank of Japan injected about $8.4 billion into money markets.
The ECB's injection of money into the system is an unprecedented move and suggests that problems in subprime lending are, in fact, spilling into the general economy, said Joseph V. Battipaglia, chief investment officer at Ryan Beck & Co.
"This is a mini-panic," he said. "All the things that had been denied up until this point are unraveling. On top of this, retail sales were mediocre, which shows that indeed, the housing collapse is affecting the consumer."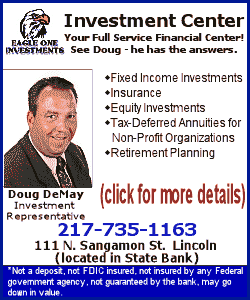 U.S. retailers released July sales figures Thursday that were overall disappointing.
The French bank, BNP Paribas, said one of its units was suspending three funds, worth $3.79 billion in total, and wouldn't make investor redemptions until it could figure out how much the assets backing them were worth. These funds invest in risky home mortgages through securitization, where banks bundle different types of mortgages together and sell them to institutional investors, who then hope to benefit from homeowners making their mortgage payments.
Because many U.S. homeowners -- especially those with poor credit histories, or those who signed up for loans with rates that have recently surged -- haven't been making their mortgage payments, investing in these types of funds appears to be getting dicey.
Defaults, delinquencies and foreclosures don't only affect the housing market, Wall Street is discovering: When lenders suffer losses, they get tighter with their money. And if people are wary about taking on debt, corporate America's deal-making can slow down, as buyers and sellers haggle over prices.
Raising anxiety about the credit market Thursday, The Home Depot Inc. warned that the sale of its wholesale business might bring in less than expected. The world's biggest home improvement retailer said the possible repricing is due to volatility in the stock, debt and housing markets.
[Associated Press; by Tim Paradis]
Copyright 2007 The Associated Press. All rights reserved. This material may not be published, broadcast, rewritten or redistributed.