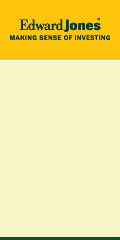 The RBC Cash Index showed that consumer confidence rose to 89.3 in August. That marked a bounce-back from July's 76.1, the worst reading in almost a year. The new reading was the best since March. The index is based on the results of the international polling firm Ipsos.
"This indicates that there is a significant disconnect between Wall Street and Main Street," said Lynn Reaser, chief economist at Bank of America's Investment Strategies Group.
The confidence revival comes as the public gave President Bush a job approval rating of 35 percent in August, according to a separate AP-Ipsos poll. That was essentially unchanged from last month's 33 percent but up slightly from his all-time low of 32 percent in June. On the economy, Bush's approval rating rose slightly to 41 percent from last month's 37 percent, which was close to a record low.
Peoples' feelings about current economic conditions climbed to 105.6 in August, up from 95.8 in July. Their feelings also brightened about how the economy and their own financial fortunes will fare over the next six months. This expectations index rose to 43.9 in August, nearly double the reading of 23.1 in July.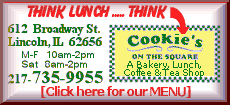 Economists believe lower gasoline prices probably were a big factor behind the improvements.
Gasoline prices nationwide continued to ease in early August, falling to $2.84 a gallon, according to information compiled by the Energy Department. Three months earlier, prices had spiked past $3 a gallon.
Another factor believed to be behind the brighter consumer attitudes: a still good job market. The nation's unemployment rate inched up to 4.6 percent in July, the government reported last week. Even though that was a six month high, the jobless rate is still considered low by historical standards.
A measure tracking consumers' sentiments about the nation's employment conditions rose to 124.5 in August, up from 116.8 in July.
"Consumers seem to be fairly upbeat," said Richard Yamarone, economist at Argus Research Corp. "It looks like they are ignoring the warnings on Wall Street."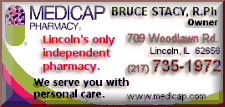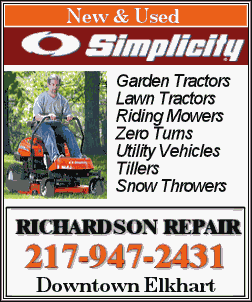 Yamarone said the recent increase in the federal minimum wage -- the first bump-up in a decade -- also may have helped to lift peoples' spirits. The country's lowest-paid workers got a 70 cent boost last month to $5.85 an hour. By 2009, the wage will rise to $7.25 an hour.
Another gauge looking at peoples' attitudes about investing, including their comfort in making major purchases, also picked up in August. That measure rose to 97.9 from 83.6 in July.
Economists keep close tab on confidence barometers for any clues about consumers' willingness to spend. Consumer spending accounts for a big slice of overall economic activity. But analysts also caution that there can be big differences between how consumers feel and what they actually do in terms of spending.
Consumers spent briskly in the first three months of the year, preventing the economy from stalling out. But they tightened the belt in the April-to-June quarter and are expected to be somewhat subdued through the rest of this year.
On Thursday, retailers reported a disappointing start in July to the back-to-school shopping season. The weakest performers were mall-based apparel chains, particularly teen merchants like Pacific Sunwear of California Inc. and Wet Seal Inc. Wal-Mart Stores Inc., the country's largest retailer, posted a slim gain but warned that its increased discounting are hurting profit margins.
Economists said that the housing slump and weaker home values have made some shoppers feel less inclined to splurge. Harder-to-get credit also might be making buyers more cautious, analysts said.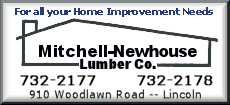 The overall confidence index is benchmarked to a reading of 100 on January 2002, when Ipsos started the survey.
The RBC consumer confidence index was based on responses from 1,003 adults surveyed Monday through Wednesday about their attitudes on personal finance and the economy. Results of the survey had a margin of sampling error of plus or minus 3 percentage points.
[Associated Press; by Jeannine Aversa]
Copyright 2007 The Associated Press. All rights reserved. This material may not be published, broadcast, rewritten or redistributed.