Kangaroo sightings reported on U.S. 90
Send a link to a friend
[August 10, 2007] BAY ST. LOUIS, Miss. (AP) -- Animal-control officers here said there have been several reports in the past few days of a kangaroo hopping along U.S. 90.
"I've heard reports of people seeing it four or five different times and at first I wondered if someone was just joking around," Mayor Eddie Favre said. "It could be someone had the kangaroo and it got loose or it may be a case where the kangaroo came in with Katrina and has been here ever since."
Some officials suspect the animal was someone's pet that may have escaped.
Based on eyewitness accounts, the kangaroo is about four feet tall.
While police are not aware of the animal's favorite snacks, kangaroos usually feed on fruits and vegetables, according to the Australian Department of Foreign Affairs. Most are nocturnal, but some are active in the early morning and late afternoon.
Finding the kangaroo is one thing, but officials are concerned about catching the marsupial.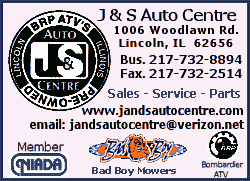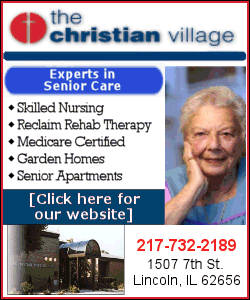 "Our animal-control officer has never tackled a kangaroo," said interim Police Chief Tom Burleson. "We would probably have to contact a zoo, maybe New Orleans or Jackson, and have some of their keepers come over and take care of it."
Adult kangaroos can cruise at speeds of more than 30 mph and leap more than 15 feet in a single bound.
___
Information from: The Sun Herald, http://www.sunherald.com/
Copyright 2007 The Associated Press. All rights reserved. This material may not be published, broadcast, rewritten or redistributed.