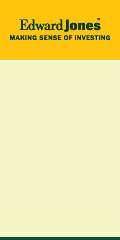 As a pilot site, the Logan County Health Department will test and report on the best ways to evaluate essential public health services like health assessment, disease investigation and community engagement in health education and prevention.
"The Logan County Health Department has been recognized for excellence in many of its programs, including Healthy Families, Home Health, Breast and Cervical Cancer, and WIC/Family Case Management, and we want to demonstrate the high quality of our core community health services too. By being a part of this pilot project, we will be able to assess our performance and hope to find ways to do even better in helping Logan County residents get and stay healthier," said Mark Hilliard, the administrator of the Logan County Health Department. "We look forward to the community's support as we conduct this process."
The program is part of a multiyear initiative in Illinois to explore ways to measure and improve local health department performance, and Logan County was selected to participate by the Illinois Accreditation Development Task Force.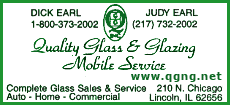 Over the coming months, the Logan County Health Department will undertake a rigorous self-evaluation of its services and programs against 50 nationally defined measures of fundamental health department functions. Then the department will submit its evidence of performance for review by an outside panel of experts. After conducting the independent review, the expert panel will assist the department in identifying areas of quality improvement. The health department's leadership in this program is expected to help improve the quality of services for Logan County residents.
Logan County was selected to participate in this pilot project because of its extensive and widely acknowledged commitment to excellence, its historical efforts related to meeting standards and improving quality, and its leadership among Illinois health departments in promoting the best public health practices.
"I applaud the Logan County Health Department for participating in the Illinois accreditation pilot program and for its efforts to improve the quality of the services it provides to the residents of Logan County," said Eric F. Whitaker, M.D., M.P.H., director of the Illinois Department of Public Health.
The other six health departments participating in the pilot project are Adams County Health Department, Kendall County Health Department, Lake County Health Department, Clay County Health Department, Peoria City/County Health Department and Winnebago County Health Department. The participating agencies represent a broad range of Illinois health departments, ranging in size from a population of 14,000 (Clay County) to a population of 713,000 (Lake County). Logan County has a population of about 31,000.
Across the country, public health experts are working to establish standards and measures of health department performance in order to achieve the common goal that all community residents should expect and receive essential public health services and that those services should be of the highest quality possible.
Illinois' exploratory accreditation program was developed over the past year and a half by the Illinois Accreditation Development Task Force, a partnership of state agencies, local health departments, universities and other public health stakeholders. The project is supported by funding from the Robert Wood Johnson Foundation and is being undertaken in the context of promotion by the Centers for Disease Control and Prevention and the National Association of County and City Health Officials of a new, national state and local health department accreditation program.
[Text from file received from the Illinois Public Health Institute]