With little major economic news slated to arrive in the meantime, Wall Street is looking for the central bank to again lower interest rates, though there is debate as to the size of the cut policymakers might put through.
At the same time, investors are looking back on a strong showing last week by the major indexes and a decent pullback Monday to determine whether stocks are poised to extend the rebound that began a week ago with hints from Fed officials about the likelihood of a rate cut.
In a speech after the closing bell Monday, San Francisco Fed president Janet Yellen said that while economic and financial market conditions have weakened, it remains unclear how the Fed's rate-setting committee will act next Tuesday, according to Dow Jones Newswires.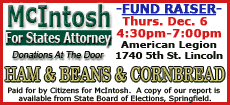 Wall Street is anxious for the arrival of the November employment report, which is set for release Friday. It could indicate the direction of consumer spending and perhaps provide insight into the Fed's move. Consumer spending is seen as crucial to maintaining economic growth.
In corporate news, Nokia Corp. said Tuesday it expects the global market for mobile devices to grow 10 percent in 2008 and predicts its share will increase. However, the world's largest mobile phone maker disappointed investors with its increased targets for its operating margin.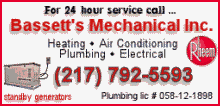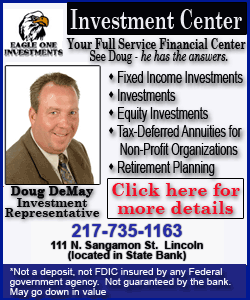 Dow Jones industrial average futures fell 42, or 0.31 percent, to 13,307. Standard & Poor's 500 index futures fell 6.00, or 0.41 percent, to 1,469.50, and the Nasdaq composite index fell 8.00, or 0.39 percent, to 2,067.00.

Bond prices fell. The yield on the benchmark 10-year Treasury note, which moves opposite its price, rose to 3.86 percent from 3.85 percent late Monday. The dollar was lower against other major currencies except the yen, while gold prices rose.

Light, sweet crude fell 64 cents to $88.67 per barrel in premarket electronic trading on the New York Mercantile Exchange.

Overseas, Japan's Nikkei stock average closed down 1.11 percent, while Hong Kong's Hang Seng index rose 0.77 percent. Britain's FTSE 100 fell 1.11 percent, Germany's DAX index slipped 0.17 percent, and France's CAC-40 fell 0.93 percent.

___

On the Net:

New York Stock Exchange: http://www.nyse.com/

Nasdaq Stock Market: http://www.nasdaq.com/

[Associated Press; By TIM PARADIS]

Copyright 2007 The Associated Press. All rights reserved. This material may not be published, broadcast, rewritten or redistributed.