Sen. Brady: Governor Holding Up Extra Funding for Schools

Send a link to a friend
[December 04, 2007] SPRINGFIELD -- More than a month after Illinois lawmakers voted to release additional state funding for education, local school districts are still waiting -- for an extra $12.6 million -- because Gov. Rod Blagojevich has not acted on the legislation, according to state Sen. Bill Brady, R-Bloomington.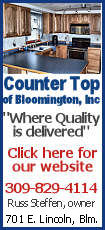 "Thanks to political infighting among the state's Democrat legislative leaders, extra funding that should have been available to our schools on July 1 is still in limbo," Brady said. "What's hard to understand is the fact that the governor complained that lawmakers were slow to pass this legislation, but (he) has now taken more than a month to act on it. Schools in the 44th District are expected to receive an estimated $12.6 million in additional funding if and when the governor decides to sign this legislation."

The Senate and House of Representatives approved legislation Nov. 2 needed to implement parts of the state budget that allocate $550 million to the more than 700 school districts in Illinois. The budget implementation legislation must still be approved by the governor.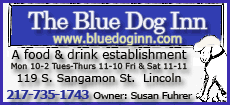 The education funding increase was initially approved during the summer overtime session; however, infighting among Democratic legislative leaders delayed action that would have released the money to the school districts. The legislation also fully funds categorical grants for special education, lunches for children from low-income families and transportation reimbursement.
The 44th District senator said school districts are expected to receive $5,734 per pupil, an increase of $400 per student.
Local school districts and the amount of additional state funding they are expected to receive when the governor approves the budget implementation legislation include:
Alternative Learning Opportunities Program -- DeWitt, Livingston, McLean -- $82,609

Argenta-Oreana Community Unit School District 1 -- $515,449

Bloomington School District 87 -- $1,169,752

Blue Ridge Community Unit School District 18 -- $391,556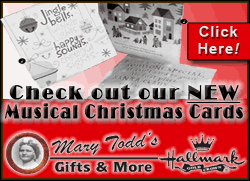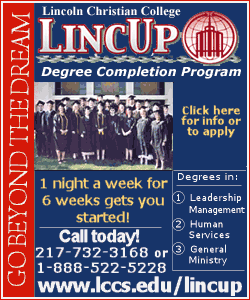 Chester-East Lincoln Community Consolidated School District 61 -- $137,706

Clinton Community Unit School District 15
-- $1,105,674

Deer Creek-Mackinaw Community Unit School District 701 -- $567,363

Delavan Community Unit School District 703 -- $153,196

Edinburg Community Unit School District 4 -- $66,137

Hartsburg-Emden Community Unit School District 21 -- $99,440

Heyworth Community Unit School District 4 -- $425,655

Maroa-Forsyth Community Unit School District 2 -- $350,223

McLean County Unit District 5 -- $4,837,395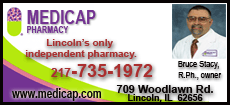 Meridian Community Unit School District 15 -- $401,785

Mount Pulaski Community Unit District 23
-- $195,436

Olympia Community Unit School District 16 -- $487,962

Riverton Community Unit School District 14 -- $368,816

Sangamon Valley Community Unit School District 9 -- $296,951

Tremont Community Unit School District 702 -- $442,615

Tri-City Community Unit School District 1
-- $189,977

Warrensburg-Latham Community Unit District 11 -- $329,937

West Lincoln-Broadwell Elementary School District 92 -- $27,173
[Text from file sent on behalf of Sen. Bill Brady by Illinois Senate Republican staff]