Today's highlight in history:
On Dec. 4, 1783, Gen. George Washington bade farewell to his officers at Fraunces Tavern in New York.
On this date:
In 1816, James Monroe of Virginia was elected the fifth president of the United States.
In 1875, William Marcy Tweed, the "Boss" of New York City's Tammany Hall political organization, escaped from jail and fled the country.
In 1918, President Wilson set sail for France to attend the Versailles Peace Conference.
In 1942, U.S. bombers struck the Italian mainland for the first time in World War II.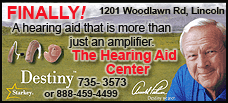 In 1942, President Roosevelt ordered the dismantling of the Works Progress Administration, which had been created to provide jobs during the Depression.
In 1965, the United States launched Gemini 7 with Air Force Lt. Col. Frank Borman and Navy Commander James A. Lovell aboard.
In 1977, Jean-Bedel Bokassa, ruler of the Central African Empire, crowned himself emperor in a lavish ceremony. (Bokassa was deposed in 1979; he died in 1996 at age 75.)
In 1978, San Francisco got its first female mayor as City Supervisor Dianne Feinstein was named to replace the assassinated George Moscone.
In 1991, the original Pan American World Airways ceased operations.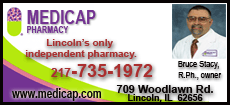 In 1996, the Mars Pathfinder lifted off from Cape Canaveral and began speeding toward Mars on an odyssey of 310 million miles. (It arrived on Mars in July 1997.)
Ten years ago: The National Basketball Association suspended All-Star Latrell Sprewell of the Golden State Warriors for one year for choking and threatening to kill his coach, P.J. Carlesimo, three days earlier. (An arbitrator later reduced the suspension and reinstated Sprewell to the Warriors, which had terminated his contract.)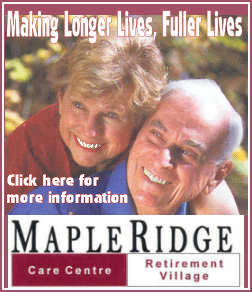 Five years ago: United Airlines lost its bid for $1.8 billion in federal loan guarantees, a major setback to the nation's second-largest air carrier in its efforts to avoid bankruptcy. Supreme Court justices heard arguments on whether federal laws intended to combat organized crime and corruption could be used against anti-abortion demonstrators. (The court later ruled that such laws were improperly used to punish abortion opponents.)
One year ago: Lacking the Senate votes to keep his job, embattled U.N. Ambassador John Bolton offered his resignation to President Bush, who accepted it. Marine Lance Cpl. Daniel Smith was convicted in the Philippines of raping a Filipino woman and sentenced to 40 years in prison. Truck driver Tyrone Williams was convicted in Houston of the deaths of 19 illegal immigrants crammed into a sweltering tractor-trailer. NASA announced plans to build an international base camp on the moon.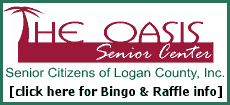 Today's birthdays: Actress-singer Deanna Durbin is 86. Game show host Wink Martindale is 73. Actor-producer Max Baer Jr. is 70. Actress Gemma Jones is 65. Rock musician Bob Mosley (Moby Grape) is 65. Singer-musician Chris Hillman is 63. Musician Terry Woods (The Pogues) is 60. Rock singer Southside Johnny Lyon is 59. Actor Jeff Bridges is 58. Rock musician Gary Rossington (Lynyrd Skynyrd; the Rossington Collins Band) is 56. Actress Patricia Wettig is 56. Jazz singer Cassandra Wilson is 52. Country musician Brian Prout (Diamond Rio) is 52. Rock musician Bob Griffin (The BoDeans) is 48. Rock singer Vinnie Dombroski (Sponge) is 45. Actress Marisa Tomei is 43. Actress Chelsea Noble is 43. Actor-comedian Fred Armisen is 41. Rapper Jay-Z is 38. Actor Kevin Sussman ("Ugly Betty") is 37. Actress-model Tyra Banks is 34. Country singer Lila McCann is 26. Actress Lindsay Felton is 23. Actor Orlando Brown is 20.
Thought for today: "People who have what they want are fond of telling people who haven't what they want that they really don't want it." -- Ogden Nash, American humorist and poet (1902-1972)
Copyright 2007 The Associated Press. All rights reserved. This material may not be published, broadcast, rewritten or redistributed.