In just two weeks, his United Russia party is to pick a candidate for Putin's replacement. In three months, the next president will be chosen in another election. In May, Putin must step down.
For years, Russia's political leaders have speculated about what would happen in the final months of Putin's last term. Now the endgame is here, but the riddle of Putin's future remains.
He has promised to respect the constitution's limit of two consecutive terms and give up the presidency. But few expect him to simply relinquish his enormous power, which is underpinned by his widespread popularity over Russia's stability and economic growth.
Will he serve as prime minister? Or perhaps chief of the governing party? Might he become head of the Security Council, a presidential advisory body? Some of his supporters are touting a new, so-far undefined post of "national leader."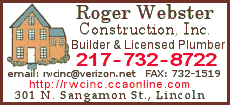 All seem unlikely or at least awkward answers to the problem of succession. Worse, perhaps, there is a conviction among many here that Putin himself hasn't decided what to do -- creating a growing sense of uncertainty and fear of a power vacuum.
Things may not have gone as smoothly for Putin as he hoped in recent months.
In engineering the victory for United Russia, he may have expended more political capital than he expected. Many Russians reacted with anger at sometimes clumsy efforts to manipulate the vote, and Putin seemed uneasy in a taped TV address pleading for Russians to vote for him and his party.
United Russia's victory margin constituted a landslide, but the 63 percent total for United Russia was short of the 71 percent that Putin won in the 2004 presidential contest.
In talking with reporters Monday, Kremlin spokesman Dmitry Peskov stressed that whatever role Putin takes "will not undermine the capacities of the (new) president."
But he had nothing specific to say about Putin's next role, other than that it would "be very important" and that "his very deep expertise, his very rich experience and his political talents will be in high demand."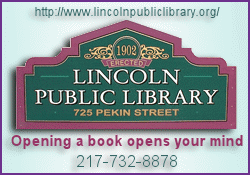 Putin was no more forthcoming, emerging only to thank voters for endorsing his leadership by giving United Russia 70 percent of the seats and routing his critics from parliament.
United Russia party leaders announced plans to name a presidential candidate at their congress on Dec. 17, expressing hope that Putin will endorse their choice. Most analysts, in fact, expect the party to endorse Putin's choice.
Putin has groomed three members of his inner circle as potential successors -- Prime Minister Viktor Zubkov and the two first deputy prime ministers, Sergei Ivanov and Dmitry Medvedev. He has given each important portfolios and prominent coverage on state-run TV news shows.

But he has coyly avoided committing himself to anyone, ensuring they remain dependent on his patronage.

The hawkish Ivanov, a former defense minister, long appeared to be the front-runner to win Putin's endorsement. But Putin seemed to pull back a few months ago, perhaps seeking to prevent Ivanov from building an independent power base that could challenge Putin's authority.

As it became clear there was no obvious favorite for Putin, the focus again shifted to the president and his plans after he steps down.

One of the more popular theories is that Putin will become head of the United Russia party. But Putin clearly does not relish the role of the glad-handing party boss: He has criticized the party in recent weeks, even while campaigning on its behalf, and disappointed party leaders by failing to show up at their victory celebration.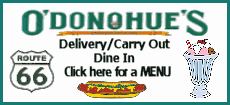 If so, Putin may be squandering a valuable political asset. United Russia would give Putin a "personal party in parliament" with control over the budget and government appointments, Kremlin political consultant Gleb Pavlovsky noted. "I don't know what else he needs."

If Putin doesn't decide what he wants to do soon, he may find his political moment has passed.

Masha Lipman, a scholar at the Carnegie Moscow Center, said Putin may have reached the peak of his power. "The question now is, will we face an unraveling, or something more smooth?" she asked.

[Associated Press; By LYNN BERRY]

Lynn Berry, Associated Press news editor in Moscow, has reported on Russian affairs since 1995.

Copyright 2007 The Associated Press. All rights reserved. This material may not be published, broadcast, rewritten or redistributed.