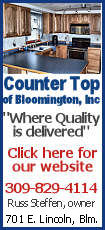 His optimistic air, however, belies a thicket of hurdles in Iowa and beyond.
"There's a definite momentum, and what we've got to do is keep it going and capture it," the former Arkansas governor said Monday in the state that holds the first GOP nomination contest.
Polls find a dead heat here with Romney, the former Massachusetts governor.
A one-time Southern Baptist minister and rock-solid social conservative, Huckabee has gained significant ground in recent weeks by appealing to the GOP's disaffected religious and cultural wing of the party with a message that he's the most genuine conservative in the race.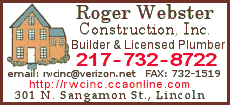 Influential in Iowa's caucuses, many Christian evangelicals view Romney's Mormon faith -- and rightward shifts on issues they care about -- skeptically.
Underscoring worries about overcoming such sentiments and beating Huckabee, Romney plans to address his faith in a major speech Thursday. Romney also has stepped up his criticism of his top opponent, accusing him of being soft on illegal immigration and prone to raise taxes. Fred Thompson has also been assailing Huckabee.
"Those accusations come from the people who are not real happy about the game," a smiling Huckabee told an audience at the Principal Financial Group after touring the company. "They've pretty much ignored me until now."
Later he took a thinly veiled swipe at Romney, who has contributed more than $17.5 million to his own campaign and has spent multimillions in Iowa in particular.
Huckabee credited his own rise to "an army of ordinary people who are out there not because somebody's paying them to love me" but because they believe in the message. "They'd like to have a president that didn't buy his way into the White House but earned it, not only by working hard to be elected but also by living the American dream one step at a time," Huckabee told reporters.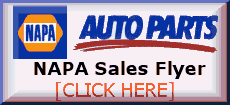 He cleared his throat and then demurred when asked if Romney was trying to buy the election: "I don't know what other candidates are going to do and how they're going to finance their campaigns. I'm going to leave it to them."
Huckabee was pressed about an independent group with a Web site called "Trust Huckabee" that was making automated phone calls in Iowa praising him while criticizing his opponents.
"I don't know who's behind it," he said. "We've asked them to stop because it really defeats the kind of politics that I want to be a part of. They're not doing me a favor. They're actually doing us harm."
His obstacles ahead are numerous.
For starters, Huckabee has vulnerable areas in his record.
He supported numerous tax increases as governor but also signed into law nearly $100 million in income tax breaks and other relief measures for poor and middle-income taxpayers. He's taken heat for the parole of rapist Wayne DuMond, who was convicted of killing a woman in Missouri after he was released. And, Huckabee repeatedly has tangled with the Arkansas Ethics Commission primarily over accusations he improperly accepted gifts as governor.

In Iowa, Huckabee has a lean organization compared with Romney's robust effort. A campaign able to turn out voters is critical in a caucus; that requires both manpower and money.

Until recently, Huckabee's effort here was primarily made up of a state director, Eric Woolson, as well as a top Iowa surrogate, Bob Vander Plaats, and some volunteers. The candidate has increased staff in the past few weeks, and he has been tapping into church congregations and religious networks whose members could be a powerful voting bloc.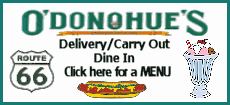 "I think the organization has to catch up to the candidate and the candidate's message," Woolson acknowledged last week.

In money, Huckabee significantly trails Romney, a wealthy former venture capitalist with a healthy bank account. While fundraising has improved, it's unclear whether Huckabee will have enough to counter negative attack ads that are all but certain in the coming weeks.

"We'll have enough to be competitive," Huckabee said. In a warning of sorts to his opponents, Huckabee added: "People in Iowa do not respond real well to the knee-capping of political candidates." Iowans, he said, "are not easily swayed by attack ads."

Among Huckabee's other challenges: convincing Iowans that he's able to go the distance.

"There is some concern that after Iowa, because of the compression of all the states having their caucuses and primaries so close together -- and with little time to raise any money -- that you're probably going to have a lot of money in the bank to run TV ads," said Steve Scheffler, president of the Iowa Christian Alliance, which has not endorsed a candidate. "That probably hampers him a little bit."

Contests after Iowa are just as tough, if not more so.

Huckabee trails his better-known, better-financed rivals in next-up New Hampshire, as well as Michigan, South Carolina, Nevada and elsewhere. He hasn't been on the air in any of those states, although he has visited some of them recently.

[Associated Press; By LIZ SIDOTI]

Copyright 2007 The Associated Press. All rights reserved. This material may not be published, broadcast, rewritten or redistributed.