The high-scoring freshman guard bruised his back in the first half of Monday night's 84-72 victory over Tennessee State. Now, with a string of seven games in 15 days behind them, Gordon and the rest of the 15th-ranked Hoosiers get a chance to recuperate before their showdown against Kentucky on Saturday.
"We need to rest," coach Kelvin Sampson said. "We haven't had a day off in a long time."
Sampson said Gordon had precautionary X-rays Monday night and would be ready to play against Kentucky.
"He'll be fine," he said. "Even if he could have played, I wouldn't have brought him back in. He's been playing a lot of minutes."
Gordon, who played all 40 minutes in each of the past two games, left after a hard fall with about 6 minutes left in the first half. He came into the game with a 26.6-point average, second-best in the nation, but after he departed, Tennessee State cut Indiana's 19-point lead to seven before the Hoosiers pulled away again in the closing minutes.
D.J. White led Indiana with a career-high 29 points in the only game involving a ranked team on Monday.
"We got a little sloppy with our ballhandling," Sampson said of the Tigers' comeback. "We just had odd lineups out there. ... Sometimes kids just made mental errors. You worry about it, but there was nothing we could do about it. We didn't have a substitute (at guard)."
Besides the expected return of Gordon on Saturday, the Hoosiers also will get back freshman guard Jordan Crawford, who was suspended the past three games for undisclosed disciplinary reasons.
"When I made the decision to discipline Jordan, we knew these three games were going to be tough," Sampson said. "We won all three games, and that is the most important thing to me."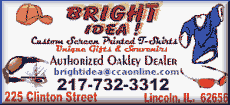 The Hoosiers (7-1) had no choice but to go inside to the 6-foot-9 White, who was 11-for-16 from the field, grabbed 13 rebounds and blocked four shots.
"My teammates did a good job getting me the ball early," White said. "I had to step up. Our leading scorer, our playmaker got hurt, and we all knew we had to step up and play.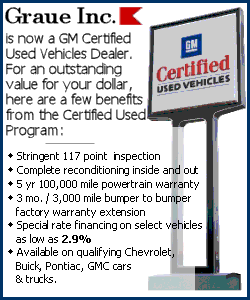 "It's not about points. It's about winning," he said. "They were giving me open looks. I had a couple shots from the perimeter; I was fouled on one and hit one. You just take what they give you."
With Gordon out of the game, the Tigers (2-4) rallied within seven points before two straight 3-pointers by Indiana's Lance Stemler. Two free throws by Jamarcus Ellis then gave Indiana a 73-58 lead and Tennessee State came no closer than 12 points the rest of the way.
Bruce Price, who led Tennessee State's comeback, scored a career-high 34 points, all but six after Gordon left the game.
Tennessee State coach Cy Alexander said the Tigers' pressing defense affected Indiana in the second half.
"We saw some tapes that showed they may have some problems against it, along with the fact that Gordon got hurt," he said of the comeback. "We wanted to try to use it to get a spurt and get some easy baskets.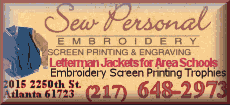 "It was an uphill battle all the way, and I thought our kids fought," he said.
The Tigers took advantage of Gordon's absence and cut Indiana's lead to 40-28 with three straight 3-pointers by Price, the man Gordon had been guarding.
Brandon McGee then hit the Hoosiers' first 3-pointer after eight straight misses, and they kept the lead at 16 until a last-second 3-pointer by Price made it 48-35 at halftime.
Price's fifth 3-pointer pulled Tennessee State to 53-42 early in the second half, and a fast-break basket by Gerald Robinson cut Indiana's lead below double digits for the first time since the early minutes of the game.
The two 3-pointers by Stemler and another by Armon Bassett minutes later padded the Hoosiers' lead, and the Tigers never recovered.
[Associated Press; By STEVE HERMAN]
Copyright 2007 The Associated Press. All rights reserved. This material may not be published, broadcast, rewritten or redistributed.