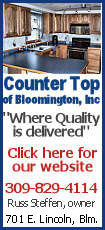 Serendipity 3, a popular tourist destination on Manhattan's East Side, was allowed to reopen Tuesday, about three weeks after the restaurant was shuttered because of rodent infestation.
The famous sweet shop was closed Nov. 14 after it failed two inspections in a month. Inspectors spotted mouse droppings, fruit flies, house flies and more than 100 live cockroaches.
City Health Department spokeswoman Jessica Scaperotti said the restaurant had failed an inspection on Friday after mouse droppings were spotted. But it passed a follow-up inspection Monday night.
She said Wednesday that the agency will go back within 30 days for another inspection.
Serendipity's delectable menu items sometimes have patrons standing in line for hours to get inside. Its $25,000 Frrrozen Haute Chocolate -- featuring top-grade cocoa, edible gold and shavings of a luxury truffle -- was declared the most expensive dessert by Guinness World Records. It also offers a $1,000 sundae named Golden Opulence, requiring 48-hour advance notice.
___
On the Net:
Serendipity 3: http://www.serendipity3.com/
New York City Health Department:
http://www.nyc.gov/health/
Copyright 2007 The Associated Press. All rights reserved. This material may not be published, broadcast, rewritten or redistributed.