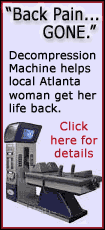 Three boats with divers on deck worked amid blowing snow and wind. A tow truck and police vehicles were alongside the canal, and divers appeared to try to hook a tow line from the truck to something in the water.
Stacy Peterson, 23, was last seen Oct. 28. Authorities have named her 53-year-old husband, Drew Peterson, a suspect and said the case is a potential homicide.
The Illinois State Police said debris was being pulled from the water for analysis, but would not say what divers were looking for. The area where much of the activity took place is known as a spot where automobiles and other large items have been dumped.
Reporters were not allowed close to the scene, but footage from news helicopters showed what appeared to be small hunks of metal pulled from the water.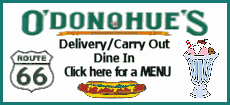 Naperville police, the FBI, U.S. Coast Guard, Department of Defense, U.S. Army Corps of Engineers and some towing companies took part in the debris recovery, which was wrapping up by mid-afternoon, state police said.
State Police spokesman Mark T. Dorencz said he didn't know if authorities would resume the search Thursday.
Prosecutors also are reviewing the death of Peterson's third wife, Kathleen Savio, and have said her bathtub drowning, deemed accidental at the time, may have been a homicide staged to look that way. Peterson has not been named a suspect in that case.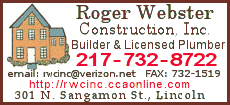 Drew Peterson, a former suburban Chicago police officer, denies involvement in his fourth wife's disappearance and says he believes she left him for another man.

Late Tuesday, authorities executed another search warrant in the case. The latest warrant dealt with items inside two vehicles already seized from Drew Peterson's home, said Charles Pelkie, a spokesman for the Will County state's attorney's office.

Peterson's attorney, Joel Brodsky, told WFLD-TV that the warrant says police are seeking items that "may have been utilized in commission of the offense of first-degree murder or the concealment of a homicidal death."

The warrant also indicates interest in trace elements of several materials, including blue plastic, Brodsky told the Fox affiliate.

A relative of Drew Peterson's reportedly helped him move a heavy container out of his home and put it the family's sport-utility vehicle the day his wife vanished, an allegation Brodsky denied last week. A nonprofit group helping to search for the missing woman has said police asked them to look for a blue plastic barrel large enough to hide a body.

[Associated Press; By SOPHIA TAREEN]

Copyright 2007 The Associated Press. All rights reserved. This material may not be published, broadcast, rewritten or redistributed.