Illinois' Emergency Preparedness Plan Among Best in Nation
Illinois One of Only Seven States to Receive Perfect Score for Efforts to Prepare for Emergencies and Disasters

Send a link to a friend
[December 29, 20007] SPRINGFIELD -- Gov. Rod R. Blagojevich announced Dec. 19 that Illinois has received among the highest scores in the nation for preparedness planning for bioterrorism, disaster and disease. Illinois was one of only seven states to receive a perfect score from the Trust for America's Health as part of the research group's annual readiness report. The Illinois Emergency Health Preparedness Plan received a score of 10 out of 10 possible. Reviewers considered 10 possible indicators, including distribution of necessary medications and medical supplies in the event of an emergency.
"Illinois has made tremendous progress in preparing to respond to a potential public health disaster. While we are pleased with the score, we know our job is not done. We will continue working hard and develop new strategies to help protect and save lives in our state," Blagojevich said.

The "Ready or Not?" report by Trust for America's Health contains state-by-state health preparedness scores based on key indicators to assess health emergency preparedness capabilities. All 50 U.S. states and the District of Columbia were evaluated. Besides Illinois, other states achieving 10 of the 10 possible indicators were Kentucky, Nebraska, New Jersey, Pennsylvania, Tennessee and Virginia.

Much of the state's success in developing the perfect scoring public health emergency preparedness plan is due to multiagency coordination and collaboration. Under the governor's direction, the Illinois Department of Public Health handles product allocation quality-control procedures, such as with the Strategic National Stockpile, which consists of large quantities of medications and medical supplies to protect people if there is a public health emergency (terrorist attack, flu outbreak, earthquake, etc.) severe enough to cause local and state supplies to run out.

The Department of Public Health has also started training in the area of emergency preparedness through a partnership with faith-based organizations. The goal of the Illinois Faith-Based Emergency Preparedness Initiative is to develop an infrastructure to provide African-American and Latino churches statewide with the resources and training necessary to disseminate emergency preparedness information and resources to communities across the state. Many underserved and minority organizations do not have the resources necessary to educate their communities on the importance of preparedness.

"While we talk about our role in leading the state health coordination preparedness to receive and distribute medications and medical supplies and to collaborate efforts of other state response agencies, we realize the most important role we have is to ensure the health and safety of residents," said Dr. Damon T. Arnold, Illinois Department of Public Health director.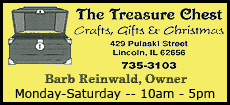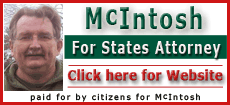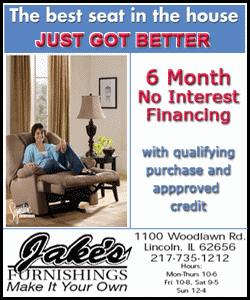 Blagojevich has made state preparedness one of his top priorities and taken decisive leadership through actions including:

The Illinois Department of Public Health, working in cooperation with local health departments, annually exercises SNS dispending plans, which assures that all residents of the counties, and therefore the state, will receive the needed medications.

Tabletop exercises:

The Illinois Department of Public Health conducted three tabletop exercises in 2006 that were designed to document specific action steps and resources needed to improve pandemic influenza preparedness efforts in the state. Several state agencies, including the Illinois Department of Agriculture, the Illinois Emergency Management Agency and the Illinois State Board of Education, participated in the tabletop exercises, along with local health departments, hospitals and other health care organizations.

FLUEX 2006:

An ambitious three-day exercise in May 2006 tested the state's preparedness for handling a major health crisis and simultaneous terrorist attacks, to help improve emergency planning and preparedness in Illinois. More than 50 representatives from state and federal agencies and the American Red Cross reported to the State Incident Response Center within the State Emergency Operations Center in Springfield to participate in the exercise.

Prairie Thunder exercise:

The state conducted a major five-day emergency response exercise in the Metro East area to test the state's ability to respond to large-scale emergencies. The exercise included a mass evacuation and sheltering component and brought federal, state and local response organizations together in a coordinated response to multiple emergency scenarios. The exercise included intelligence gathering and response to simulated terrorist attacks, distribution of materials from the Strategic National Stockpile, victim search and rescue efforts, and establishment of a field hospital for treating "victims."

SNS presentation:

In February 2007 the Illinois SNS team presented at the Local, State and Federal Public Health Preparedness Summit in Washington, D.C. Illinois' SNS team, selected from more than 300 submissions from public health officials nationwide, provided insight on the state's coordinated preparedness efforts in a presentation entitled "The Amazing SNS Race: Collaboration Between State Agencies to Get to the Finish." Illinois was selected to highlight its efforts because the state has achieved the highest ranking the past three years for its plan to use local health departments to dispense medications and supplies.

[Text from file received from the Illinois Office of Communication and Information]