Railers' defense dominates SHG
Lincoln gets fifth straight share of CS8 title

Send a link to a friend
[FEB. 3, 2007] Sacred Heart-Griffin's game plan was clear right from the start: move the ball around the floor and take a long time looking for a shot, then shoot. That worked for about two minutes before state-ranked No. 14 Lincoln took over and never looked back. The Railsplitters were in complete control in a 50-24 win Friday night at Roy S. Anderson Gymnasium.
"A lot of times when you're in a situation like that you try to limit the possessions," Lincoln head coach Neil Alexander said of Griffin's strategy to stall. "I get impatient when teams do that. And we eventually moved the defense up to where we needed to have it."

After a basket by the Cyclones (7-12), which took nearly two minutes to get, Lincoln went on an 8-0 run and finished the first quarter on a 17-3 run that blew the game open.

"We eventually moved the defense up to where we needed to have it," Alexander said of how he adjusted his Railers to the stalling offense. "We put the pressure on them and we got a couple of steals, and we just got into the flow of things."

The Cyclones would not get into double figures before the half, managing just nine points as Lincoln led 26-9 at halftime.
Lincoln dominated the second half on both ends of the floor. In the third quarter the Cyclones managed just six points and in the fourth quarter finally got to the 20-point plateau with under a minute and a half remaining, with both teams' starters out of the game.
Matt Schick led the Railsplitters with 17 points.

"We put this new offense in this week where we spread the floor and let me and Brandon (Farmer) drive," said Lincoln forward Schick. "And that opened up the court real well, and I was able to get some easy layups and drop off to Josh (Sutton)."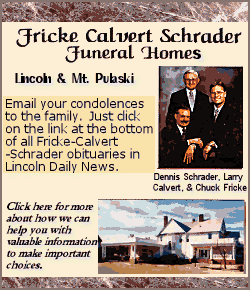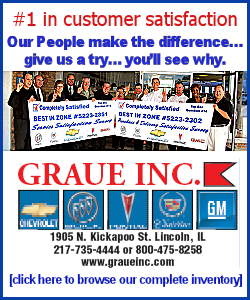 Brandon Farmer had 11 and Sutton added 10 points for the Railsplitters, who move to 23-2 on the season and 11-0 in the Central State Eight.

With the win over SHG, they claim a share of the CS8 title for the fifth straight year.

Most coaches talk about getting their offense into a rhythm and flow, but Alexander identified a different flow.

"Once our defense gets into a flow where they're moving the way they should, it really helps our game plan out," Alexander said of his defense's flow and movement.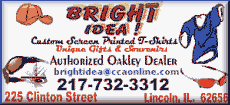 The Railsplitters will travel to Normal tonight to take on Normal West at 7:45. Last year the Wildcats ended the Railers' season on a last-second shot in the regional championship game at Lincoln.

"In the back of our minds is the game we lost on our home court last year," Schick said of last year's regional championship loss against Normal West. "That's been a bitter taste ever since last year, and we're going to be ready to play."

[Seth Laurence]