The Railers...
Do these guys ever cease to amaze you? They don't have the athleticism that many of the teams in Chicago have. Heck, they might not be as athletically gifted as some teams in Peoria or even in Springfield. But, night after night they get the job done. They remind me of the hard workers I have met up here on the stateline, as this Railer team is as blue-collar as you can get. No one's gonna jump up, pull a dollar off the top of the backboard and leave change. No one's gonna throw down some funky dunks. No one's gonna throw behind-the-back passes and remind you of Magic, Penny or any other showman.
But, what they are gonna do is shut down teams defensively. The prowess they have demonstrated on the defensive side of the floor is a testament to refining and honing skills that only come with outworking your opponents... all week and all year.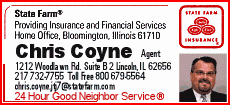 I sat with coach Neil Alexander and coach Eric Ewald, along with former coach Craig Zastrow, as we all scouted Rock Falls together (either it was a good idea we did that, as Lincoln got the ensuing win on them, or Craig and I may have set them back so much they were barely able to eke out the victory). Coach Al was as relaxed as I've ever seen him. He explained to us what a joy this group of Railers is to coach. How they come to practice ready and know what they have to work on. Their only concern... more offense. That will be especially true if some team finds an effective way to cover Farmer and Schick.
No matter how far this team goes or doesn't go, they deserve a ton of respect. Wasn't it Lincoln that just a couple or three years ago led the state in 3-point shooting (perhaps making a state-record number of 3s)? And now they are playing stifling defense? Now, maybe they don't have the monster player who can put a team on its back and take them to the Final Four, but I've always loved the team emphasis that the Railers possess.
Sports are bizarre and wacky. You need a lot of luck, breaks, calls and karma to go along with your skill when you get into the playoffs. Who knows, maybe this will be the year... but, even if it isn't, the Railers are always a lot of fun to watch. I know I enjoyed the ride for 23 years, and nothing has made me happier than to see many in the community of Lincoln figuring that out along the way and enjoying it too. People take shots at Lincoln in the blogs and in newspaper responses, etc. But for me, I'm proud of Lincoln and the surrounding area, and nothing the uniformed or ignorant can say could ever change that.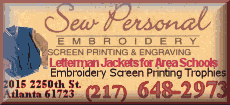 So my current assessment of this year's Lincoln team? I can only give one response: GO, RAILERS!... or as the great John Guzzardo once said, "You gotta believe!"
The Illini (hoopsters)
...on the other hand are a horse of a different color. As I told you earlier in the season, unlike Greg Taylor, I was not as optimistic about this year's squad. I thought they would struggle. I did not foresee them struggling as much as they have, however. Every day, every week and every minute of every game seems to be a struggle. For a while they struggled on defense and couldn't seem to stop anyone or stop the bleeding when they got in trouble. Then they totally lost their offense. It was gone... in hiatus... AWOL... It couldn't be found anywhere.
So, where are they now? That might be the question of the day, and your guess might be as good as mine or even better (most of our loyal LDN readers are usually light-years ahead of our sportswriters -- that is a given). Illinois has won three in a row. While some of the victories have not necessarily been marquee victories, you have to play the people who are on your schedule. Since the Illini shot themselves in the foot early this season, they are playing in some very difficult NCAA circumstances. They have no wiggle room. Their margin for error is scant at best.
However, when you see their recent wins and compare it to the stats, you will be even more amazed. The Illini are at the bottom or near the bottom in almost every important team statistical category. But, their backs are against the wall and they know it. If they don't get to at least 9-7 in the league (and they should be 6-5 after the win over NW), they probably won't be dancin'. Especially after the debacle last year.
I shouldn't bring it up again, but you recall what happened to them last year, right? Most knowledgeable basketball insiders (so, yes, that would exclude Greg and me in any conceivable way) had the Illini as high as a No. 2 seed, but no lower than a No. 3 probably sent somewhere in the Midwest. So, where did the Fighting Illini, they of the "hostile and abusive" Chief Illiniwek, end up? How 'bout a No. 4 shipped to the West Coast? I'm not kidding! They didn't even have the guts to admit that they were punishing the Illini for not wanting to immediately remove a beloved and honored mascot! I don't make these things up, people... As a semiprofessional writer I have the obligation of reporting the facts. And while no smoking gun evidence exists, everything points to collusion. Now, could Illinois have silenced its critics by beating Washington and advancing to the second weekend? Maybe. Was I upset to spend the weekend with friends in my hometown of San Diego? Not on your life. I'm just trying to make a point... and, yes, I'm struggling to do so.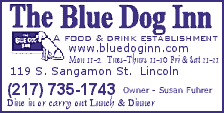 Here it is... If you're gonna punish a team that included a workmanlike player in James Augustine and college basketball's poster child, Dee Brown, who had a pretty good season last year, what do you think you're gonna need this year to get your dance card stamped? That's all I'm saying. This team still has a mountain to climb. Where did it all go wrong anyway?
Nobody wants to hear excuses, so, yes, they lost a lot of important games and some of them were winnable... Maryland, at Arizona and at Michigan State, just to name three. But in the interest of accurate reporting, you must look at the evidence. At times this season, this team has been decimated by injuries. Yes, you play with who you've got, but injuries to key players not only gives you matchup problems in games, it totally disrupts what you're trying to accomplish in practice. You have different lineups every day, you get no timing or rhythm, different guys want passes delivered different ways, and the list is endless. So, call it excuses if you want to, but it is brutal trying to put a team together when you only have eight guys or less in practice uniforms!
Illinois has dodged the injury bug for the most part over the last few years, so I guess a case could be made that the Illini were due. But what's up with all the "hate"? I mean now all of a sudden bloggers, message board responders and letters to the editor are torching coach Bruce Weber and saying that he can't coach. What's up with that? I mean, I know the recruiting misses have been well-documented, but going into the season did you really think this team would remind you of the 2004-05 squad? And yes, it is a shame that more momentum wasn't gained by that national darling of a team... but it wasn't. Recruiting might be one of the most mysterious, bizarre occupations in the country. How you get anyone to go to your school is hard to fathom (I'll try to write on recruiting in the future).
Coach Weber is not the flashiest coach in the business. He's probably not the hippest. He doesn't seem like the kind of guy who wants to pal around with his players. He wants to teach them basketball and about life... so, shoot him! What he does bring to the table is character, integrity and honesty... brutal honesty. If he knocks on my door in the next few years and wants to speak about our son, he will be greeted with open arms whether he's still coaching the Beloved or at Whatsmatta U! As for me and my house, we love the hard-core work ethic, the fact that people's word is their bond, the emphasis on taking care of business in the classroom and as a citizen before you even get to the court. And nobody's even talking about the way the coach develops his players! So, by looking at this list, I can see why the detractors have so much ammunition for their attacks. What? Are you kidding me?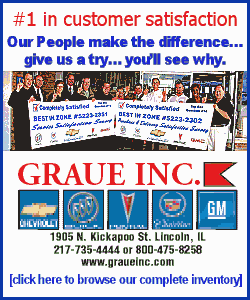 This man coaches circles around some of the supposed best in the game. A coach must prepare his team and put them in a position to be successful. Then, it is up to the players to execute. The Illini have simply failed to execute most of the season. When a couple of players are 3-for-80, is that the coach's fault? When guys pick up two quick fouls early in games and literally kill the team's chances at victory, is the coach to blame? When guys shoot enough bricks at the free-throw line to rebuild the Great Wall of China, can you really trace that back to Weber? IF you can, maybe you ought to consider coaching... hey, and good luck with that... It's a little harder than it looks.
So then, just where are the Illini? After a decent week and a half they will take their traveling show to Indiana. It's hard for me to write this because of the personal ramifications, but I can't conjure up a way that the Illini win in Bloomtown. However, in these last five games if Illinois can just take care of business and get to 9-7 for a final record, I think they will be OK. Anything beyond that will just be gravy.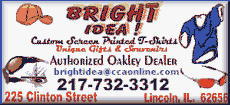 I do have to tip my hat to a couple of players. How 'bout the play of Shaun Pruitt this season? He is among the leaders in rebounds, has scored in a decent fashion and has played pretty good post defense. Warren Carter has been up and down some this year, but I'd hate to see where the Illini would have been without him. Chester Frazier has been a warrior playing through injuries that most players sit through. While I think he tries to do too much at times, I'll take a gamer like him on the floor more times than not. And I think you have seen why I said the Illini needed Rich McBride. His defense has been incredible, and now his shot is starting to come back around.
No, this team won't go down as one of the greatest in Illini history. But I'm hoping that they find a way to eke out some wins down the stretch, finish strong and go down as one of the "grittiest" teams in Illini history!
Da Bears
I know that many Bears fans are too torn up to even discuss their situation right now, so I'll try to be gentle. At least your team made it to the Super Bowl. My Raiders and 49ers may have been swallowed by an earthquake, as I haven't heard from either one of them in years! I would like to tell you that this is exactly why I wanted to see the Bears go farther last year to get that "big game" experience. I know that Big Ben waltzed in and did good as a young quarterback, but why do you think it took Elway, Manning and a host of others so long to make it happen? You have to get that experience.
When it started to rain, I thought that was a good omen for the Bears. I figured that the backs would have a field day, keep Manning off the field, and control the pace and tempo of the game. However, when Bensen went out, it seemed like a lot of the air in the balloon went out as well. Second-guessers never encourage me, but it does make you wonder what might have been, had another play been called on that second-half second- and-one. I felt if Chicago could get one more score there, they might be able to come back and win the game. It was not to be.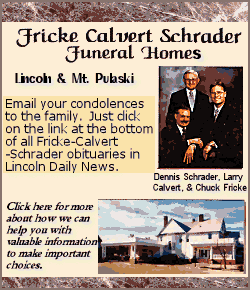 So then, where are the Bears? Is Rex Grossman the man for the job or not? I really don't know. He was a part of a lot of wins this year, but do they win because of him or in spite of him? I really don't know. He must be pretty tough, because people dogged him all year. To advance his team to the Super Bowl while dealing with so much criticism I would think to be no small task. But who else is out there and who could the Bears get? Unless there's an upgrade out there, I wouldn't tinker much with success.
Of bigger concern might have been the slight slippage of the defense toward the end of the season. Again, a lot of that can be the result of key injuries, but there a couple of positions that could be up for grabs. I think if I were calling the shots (and you die-hard fans can thank your lucky stars that I'm not), I'd lock down the coaching staff with some nice contracts first and foremost. I think they and the front office have done a pretty nice job the last two seasons and that the Bears are headed in the right direction. So, where are they? I'll just put it like this... If you don't like it, can I please trade your team for one of mine???
The Horse
The Colts on the other hand are the Super Bowl champions. Tony Dungy, Peyton Manning and the rest finally got their ring. This is exactly why I would never bet on the NFL. If you would have given me the scenarios for the Colts the last two years and told me to pick the year they would win it, I would've picked last year. This year I thought they would struggle and likely lose against the Ravens. I thought if they slithered through that one, they would be so beat up for the next one. When they had to play the Patriots again, I was pretty sure that they mentally just couldn't get over that hump. I watched it, but I'm still not sure how they won that game.
I was going to break down the XLI game and share many of the things that I liked about their game plan, but it would be much too painful for my Bear fan friends. Suffice it to say that Manning swallowing some of his pride had a lot to do with their win. He finally learned a couple of years ago that it takes a team because one man cannot win the whole thing. He learned to use his running game for optimum effectiveness. He threw underneath the coverage more the last few weeks than he has done in his career. Had he been willing to do that last year, they might have made the game with the Steelers even more interesting than it was. His leadership was critical to the winning outcome.
Two side notes: Whether you like him, respect him or not, he was not the MVP of that game, in my estimation. My vote (and sadly the LDN does not get a vote) would've gone to either Rhodes or Addai, or maybe to both of them as co-winners. I thought Chicago's defense would give those two more trouble than it did.
Secondly, Dungy made all of his players go the Super Bowl Breakfast on Saturday. Please understand that I'm not trying to say that that good-lucked them into winning the Super Bowl. But what it does demonstrate to me is the power of chemistry and what can happen when your organization doesn't just say it's a family, but functions as one. I hope my Raiders and Niners are taking notes.
No matter which team you were for, I think this was one of the better NFL seasons in years. And if you want to send me to the Pro Bowl so I can tell your favorite players in person, your gifts can be sent to this paper to my attention. Since I'm not expecting that to happen, I've planned to go snowmobiling and to an outside hockey game (my son's playing Beginner Mites ice hockey) in subzero temperatures. What's Hawaii got on us??? So, where am I now... a little closer to crazy.
I'm spent... so, I'll do some hot-stove stuff next time, including an e-mail I got from a national writer regarding the Cardinals (how's that for a hook to get you to read the next Mutterings?). Until then, have a great month, everybody!
[Jeff Mayfield]
Respond to the writer at jeffmayfield@centralwired.com.