Gov. Blagojevich calls on U.S. Congress to release additional funds for energy assistance and block proposed federal cuts to LIHEAP funding

Send a link to a friend
Governor reminds Illinoisans to take advantage of statewide warming centers and to apply for energy assistance
For energy assistance and weatherization tips, visit www.keepwarm.illinois.gov or call toll-free 1-877-411-WARM
[FEB. 9, 2007] CHICAGO -- As freezing temperatures continue throughout the Midwest, Governor Rod R. Blagojevich called on the United States Congress on Feb. 5 to release $1 billion in additional funds for the Low Income Home Energy Assistance Program (LIHEAP) to match the level of funding allocated last year and to block President Bush's proposed cuts to LIHEAP funding (copy of letter). [To download Adobe Acrobat Reader for the PDF file, click here.]
The Governor also urged Illinoisans to apply for energy assistance if they have not already, and to take advantage of warming centers in 122 state buildings around the state. For information on finding a warming center, energy assistance or weatherization tips, families can visit the Keep Warm Illinois website at www.keepwarm.illinois.gov or call the toll-free Keep Warm Illinois hotline at 1-877-411-WARM (9276).

"As temperatures stay below freezing, we must continue to do everything we can to ensure that families are warm and safe," said Gov. Blagojevich. "It is time to stand together and fight to increase -- not cut -- critical LIHEAP funding that protects the health and safety of Illinois families. I am calling on the U.S. Congress to provide additional funding for the energy assistance program, so families do not lose their heat during the coldest part of the year. In addition, we want to urge families who have not already applied for energy assistance to do so as soon as possible, and encourage families to seek refuge from the cold at 122 warming centers around the state."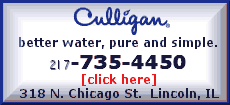 The U.S. Congress is expected to consider Fiscal Year 2007 LIHEAP funding in the coming weeks. Last year, Congress shifted an additional $1 billion into LIHEAP programs nationwide, helping Illinois reduce energy bill payments for a record 370,000 households. States are currently operating under a continuing resolution with federal funding at the pre-supplemental FY 2006 level. For the LIHEAP program to continue operating statewide through the end of the winter heating season, Illinois will need at least $35 million in additional block grant funds. Governor Blagojevich requested on Feb. 5 that the Illinois Congressional Delegation support the appropriation of $1 billion for LIHEAP again this year to be distributed to the states using the same formula used in the spring of 2006.
In addition, President Bush's proposed FY08 budget would cut funding for LIHEAP programs nationwide by $404 million. The Governor also urged Illinois' Congressional Delegation to block the proposed LIHEAP cuts in the President's budget.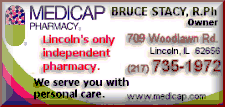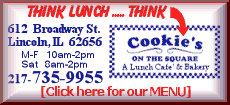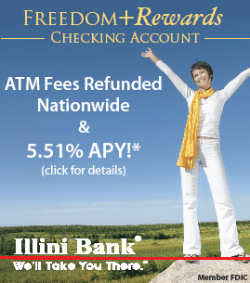 The Governor also encouraged families who have not already applied for LIHEAP energy assistance to apply as soon as possible. LIHEAP is a state- and federally-funded energy assistance program that assists households with incomes of up to 150 percent of the federal poverty level. A single-person household can qualify with a monthly income of up to $1,225, a two-person household up to $1,650, and a family of four can earn up to $2,500. LIHEAP energy grant applications are processed through a network of 35 Local Administering Agencies around the state. For a complete listing of LIHEAP's local administrating agencies and additional information about the grant program, go to www.liheapillinois.com, or call the toll-free Keep Warm Illinois hotline at 1-877-411-WARM (9276).
The Governor also reminded Illinoisans to take advantage of warming centers located in 122 state buildings. The DHS warming centers are open during normal business hours, Monday - Friday. Area homeless shelters that are likely to face overflow crowds, as well as local police and fire departments, have also been notified about this option. After 5:00 p.m. people using the warming centers will be referred to overnight shelters. A list of warming shelters is available online at www.keepwarm.illinois.gov.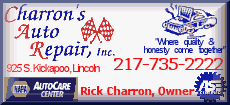 Governor Blagojevich launched the Keep Warm Illinois campaign and website in October to help all Illinoisans stay warm, healthy and safe this winter. The Keep Warm Illinois campaign brings state agencies together to coordinate efforts in preparing communities across the state for high home heating costs this winter. The Keep Warm Illinois website, www.keepwarm.illinois.gov, offers various no-cost and low-cost energy saving tips, a web-based tool to conduct a home energy audit, links to energy assistance programs and other resources. In addition, the Keep Warm Illinois hotline, 1-877-411-WARM (9276), is another resource for Illinois residents to learn how to save energy and get energy assistance.
(Text copied from file received from the Illinois Office of Communication and Information)