$350,000 federal grant to enhance coastal habitat along Lake Michigan
Grant will help agencies to more aggressively manage invasive plant species and educate public about Great Lakes coastal ecology, management

Send a link to a friend
[FEB. 12, 2007] CHICAGO -- Joined by officials with the Illinois Department of Natural Resources (IDNR) and the Lake County Forest Preserve District (LCFPD), Lt. Gov. Pat Quinn announced Jan. 19 that the state has secured a $350,000 grant from the U.S. Fish and Wildlife Service (USFWS). The National Coastal Wetland Conservation grant will be used for coastal habitat enhancement by targeting the removal of aggressive invasive plant species on 240 acres of permanently protected, high-quality natural areas within Adeline Jay Geo-Karis Illinois Beach State Park, IDNR property, and Spring Bluff Nature Preserve, owned by the LCFPD. Following the announcement, the Lieutenant Governor, state and county officials, and conservation partners met with U.S. Fish and Wildlife Service Director Dale Hall, who was in Chicago to present the grant award to the state, to discuss various conservation issues in Illinois.
"We're putting federal dollars to work to preserve our natural areas for future generations," said Gov. Blagojevich. "I want to thank our Illinois congressional delegation, especially Senators Durbin and Obama and Rep. Bean, for bringing this money home to Illinois to help protect our coastline."

"As the largest group of freshwater lakes on Earth, the Great Lakes are among our planet's most precious natural resources," said Lt. Gov. Pat Quinn, the recently elected vice chairman of the Great Lakes Commission, a bi-national public agency chartered by Congress to protect the Great Lakes.

"I am greatly encouraged by this grant, which enables our federal, state and local governments to work together to preserve and protect these fragile coastal environments. Through this joint effort, we can work to restore these wetlands while educating the public about the damage invasive species inflict on Illinois' native ecosystems," said Quinn.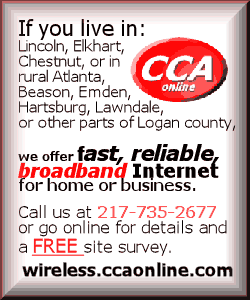 "I applaud the efforts of all the partners in this project," said Dale Hall, Director of the U.S. Fish and Wildlife Service. "I am pleased that this grant will help us control invasive species on the largest contiguous tract of natural coastal habitat in Illinois, securing its future for the millions of Chicago-area residents who come here every year to re-connect with nature."
The Illinois Beach - Spring Bluff complex is Illinois' largest protected, undeveloped coastal natural area. The approximately 3,300 acre site contributes significantly to the national and regional biodiversity of the Great Lakes coastal wetland ecosystems. The complex provides habitat for four federally threatened or endangered species and has the highest concentration of state threatened and endangered species, rare community types, and coastal wetlands in the state.
Recovery efforts for rare species are a priority in this coastal area, and have been demonstrated by the successful reintroduction of the federally threatened Pitcher's Thistle at Illinois Beach State Park and ongoing population study of the state-listed Blanding's Turtle at Spring Bluff.
Designation as an Illinois Nature Preserve provides protection for Illinois Beach and Spring Bluff from development under the Illinois Natural Areas Preservation Act, the highest level of natural area protection offered in the state of Illinois. However, these nationally significant resources are not protected from damage caused by invasive species. The funding awarded Jan. 19, in addition to $174,000 in matching funds provided by the IDNR, LCFPD, and local partners, will provide the financial boost necessary to initiate an aggressive and comprehensive attack on invasive species.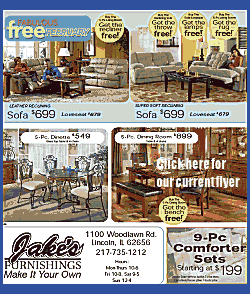 "One of my highest priorities since taking office has been protecting the beauty, safety and quality of Lake Michigan and its coastline," said U.S. Rep. Melissa Bean. "I'm proud to have worked with Senators Durbin and Obama as well as my House colleagues to help secure this funding, and I will continue to work with Lake County and the State of Illinois as they work to restore these important coastal areas and protect our wetlands."
The coastal habitat enhancement project is a cooperative effort of the IDNR, the Lake County Forest Preserve District (LCFPD), Friends of Illinois Beach, Johns-Manville Corporation and the Alliance for the Great Lakes. The Alliance will use the Great Lakes Adopt-a-Beach program to enhance educational offerings and volunteer participation in invasive control at Illinois Beach State Park.
"The Lake Michigan coastal area is significant to the biodiversity of the Midwest region, supporting hundreds of plant and animal species. This grant will provide the added funding that is needed to protect this high-quality, diverse habitat for future generations," said IDNR Acting Director Sam Flood.
"Lake County is home to more endangered and threatened species than any other county in Illinois. This grant will allow the Lake County Forest Preserves to restore important natural habitat along Lake Michigan at Spring Bluff Nature Preserve to help several rare plants and animals. It's a great example of county, state and federal levels of government cooperating to protect our natural resources," said Bonnie Thomson Carter, President of the Lake County Forest Preserve District.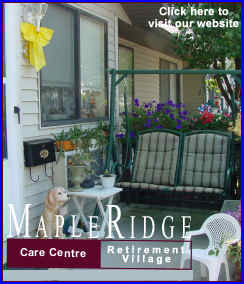 The project supports the goals and objectives of the Illinois Wildlife Action Plan, the Great Lakes Strategy 2002: A Strategic Plan for the Great Lakes Ecosystem, the Chicago Wilderness Biodiversity Recovery Plan, and the Lake Michigan Lakewide Management Plan.
(Text copied from file provided by the Illinois Office of Communication and Information)