Air show announces dates and lineup for River City Air Expo 2007

Send a link to a friend
[FEB. 13, 2007] PEORIA -- Prairie Air Show released the line-up and dates for the River City Air Expo 2007. The dates of this year's show are July 20th-22nd at the Greater Peoria Regional Airport. The crowd will be entertained this year with the feature act: the Red Baron Pizza Squadron®, which has been thrilling crowds for years as the longest-running, non-military act in air show history. There will also be a multitude of other high-flying acts, as well as a variety of static aircraft and activities on the ground.
Joining the Red Baron Pizza Squadron® in the air will be a host of exciting new performers and a few veterans to the River City Air Expo. This year the crowd will be astonished with the River City Air Expo's first female performer, Jacquie Warda of Jacquie B Airshows. Jacquie B. launched into the air show circuit at the age of 50 in a one-of-a-kind aircraft, a Pitts S-1T called the "Red Eagle." Also new to Peoria's tarmac is Squadron 17 Jet Airshows with former Navy fighter pilot David Burdine at the stick. Burdine will stun the crowd in his agile and deadly MiG17. The MiG17 is loud, fast and does things that only jets can do; but when you put a Navy fighter pilot at the controls, you get the exhilarating combination of gut-wrenching simulated combat flying and graceful aerial ballet. John Klatt will add to the thrills in his world-famous Air National Guard Staudacher S-300D that was built for world-class unlimited aerobatics. The coveted and award winning U.S. Army Golden Knights parachute team will also be making their River City Air Expo debut performance at this year's show.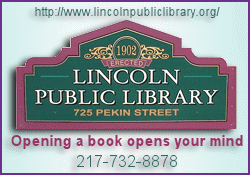 On the ground there will be a couple of new faces. First, behind the wheel of the first jet-powered ground act to break into the air show industry is Scott Hammack. Hammack will thrill everyone in the Air Force Reserve Jet Car, which is powered by a J-34 jet engine that develops 10,000 horsepower and 6,000 pounds of thrust. The car is made of aluminum and magnesium, weighs 2,300 pounds, is 26 feet long, and uses 40 gallons of diesel fuel for each performance. Last, but certainly not least, of the new faces to the River City Air Expo crowd will be Rob Reider; entertainer, pilot, Midwest television personality, singer, performer, writer, and winner of five Emmy awards. Reider has put all of his experience into bringing the excitement of air shows "up close and personal" to audiences all over the country. All of his experience has given him the ability to communicate the excitement of air shows to the audience. "I've never gotten over just how amazing air show performers are," said Reider. "Narrating a show is a wonderful opportunity to try to put an audience into the cockpit. Besides, when I'm announcing, I have the best seat in the house!"
Veteran performers that will be joining the line-up include: Kerry Tidmore in his Extra 200, the Aerostars Demonstration Team will be back in their Yak-52's, Clyde Zellers in his SNJ-5, Greg Poe in his new Fagen ethanol-powered MX-2 and Jay Land with his L-39 Albatross.
As always, there will be exciting static displays, food and fun for the entire family.
Tickets for this year's show will go on sale May 1. Check the air show's web site at www.prairieair.org for more information and for updates to the already incredible line-up.
Prairie Air Show is a not-for-profit organization and is classified as a 501 (c)(3). Log onto www.prairieair.org for more information and to buy your advance tickets, or call the air show office at 309-697-6757 or 309-661-6546 for more information.
(Text copied from file received from the Prairie Air Show)