Blizzard conditions shut down Logan County

Send a link to a friend
[FEB. 13, 2007] Blizzard conditions have closed schools, businesses, and even county and city government offices Tuesday. The official word from Terry Storer at Logan County Emergency Management is, "If you don't have to go out, don't; stay where you are." A large amount of snow has already fallen, and strong winds are causing hazardous travel conditions.
According to the National Weather Service the current blizzard warning is set to last until midnight but could extend into midday tomorrow.

In addition to roadways being slick and snow-covered, at times visibility is poor to zero due to blowing snow.

Most public works -- county, municipalities and townships -- are waiting for conditions to stabilize before sending plowing crews out, Storer said. They are on standby to assist fire and emergency medical responders as needed. The city of Lincoln crews have been out. The city of Atlanta is holding off.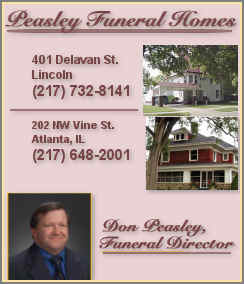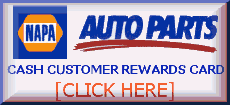 Interstate 55 is reported as variable, one-lane with some passing, snow and ice-covered from I-70 near St. Louis almost to Chicago.
The Thorntons truck stop at I-55 has reported an increase in motorists getting off the highway. Stranded travelers will be directed to shelter at Abraham Lincoln Memorial Hospital. Storer thought it may become necessary later to open a secondary location at Zion Lutheran School.
So far there has only been one area of power outage. North of Mount Pulaski was out for a bit but has been restored.