Dick Kay joins governor's administration to assist with health care access campaign

Send a link to a friend
Respected newscaster leaves retirement to join the fight to guarantee access to health care for every person in Illinois
[February 19, 2007] CHICAGO -- Gov. Rod R. Blagojevich announced Monday that Dick Kay, retired TV newscaster from NBC 5 Chicago, will be working with his administration to advocate for increased access to healthcare for all Illinoisans. This spring Governor Blagojevich will announce a plan to guarantee the estimated 1.4 million uninsured adults in Illinois have access to affordable health insurance.
"Dick Kay shares my beliefs about the clear need to close the growing healthcare gap in our country," said Governor Blagojevich. "His life experiences and unrivaled ability to relate to people from all walks of life will make him an asset as we communicate the challenges families and small businesses face now, and introduce our plan for expanding access to health coverage. I am honored that he agreed to leave his comfortable retirement to join our campaign for healthcare."

Throughout his 46 years of broadcast experience, 38 of those with NBC 5 in Chicago, Kay was known as a personality people could relate to. He made the abstract policies he covered clear and easy to understand for his viewers, and he identified with the struggles of everyday Illinoisans.

Kay has dealt with the need for healthcare coverage in both his personal and professional life. As a National Vice President of the American Federation of Television and Radio Artists (AFTRA) and the former president of the Chicago Local AFTRA, Kay was on the front lines in negotiations for health coverage for union members. As healthcare costs spiraled upward, earnings tests for insurance coverage were raised to keep AFTRA's self-funded plan solvent. With each increase in the earnings test, hundreds of previously covered performers, regardless of age, suddenly found themselves and their families with no health insurance because their earnings were too low to qualify. Many had to leave their chosen careers and find other jobs to pay for private insurance.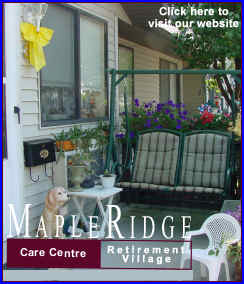 As a father, Kay has intimately seen how a lack of insurance can disrupt a life course. Several years ago one of his sons had a medical emergency involving surgery without health insurance; he had to enter a payment plan to cover his medical debts. Today Kay watches another son, a self-employed professional artist, face denial by health insurance companies. He worries about the odds of his son suffering from a debilitating illness followed by debilitating debt from medical bills, and recognizes that these are the fears that 1.4 million uninsured Illinoisans must deal with on a daily basis.
"Healthcare touches our society on so many levels, from the uninsured family struck with medical debt, to the small business owner who struggles to cover his employees, to the hospital emergency room doctors that deal with medical catastrophes that yearly checkups could have prevented. Expanded access is a goal worth fighting for, and I am happy to join the Governor's efforts," Kay said.
Kay, a graduate from Bradley University in Peoria, worked for various stations in Peoria and Green Bay, Wis., before coming to Chicago. At NBC 5, he served as political editor and host of the Sunday morning political show "City Desk," retiring May 31, 2006.
Kay will work with the Blagojevich administration on a contract basis, starting this week.
[Text copied from file received from the Illinois Office of Communication and Information]